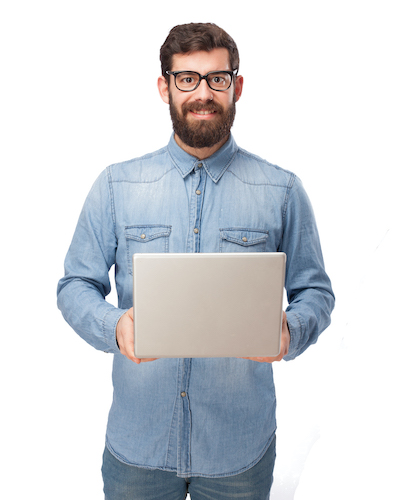 We help people like you everyday
Compare the best VPN companies in New Zealand in a matter of minutes here at glimp. Our comprehensive VPN comparison tool shows only the best deals currently on offer. Save time, money, and effort, and switch to a better deal today!
Simply tell us your streaming needs and we'll show the best VPN deals for you.
What is a VPN?
A Virtual Private Network (VPN) allows you to securely connect your devices to the internet. It masks your IP address to make any of your online activities hidden and encrypted. This allows you to be completely anonymous online and will keep your information protected.
VPNs can be used for secure browsing of the internet, among many other things. Retrieving copyrighted data only available in certain countries is one of its more common uses. This means that you can have more access to websites all around the world, which you can use for streaming, reading, teaching, and more!
The main benefit of a VPN is masking your location. Even if you're in New Zealand, you can use it to appear to be in the UK – giving you a connection to access their websites. This means you can access different websites no matter where you are, without fear of anyone tracking your whereabouts or having your data compromised.
How does our VPN comparison tool work?
Score the best VPN deals from the top NZ tech companies in just a few simple steps with glimp. You can compare offers according to encryption protocol, speed, versatility, kill switch, data logging features, and more! In only a matter of seconds, we'll give you tailored results that are catered to your needs. Never risk your data again by getting the best VPN deals in New Zealand!
Quick and easy to use
Scrolling through all the different VPN websites can be a timely process, which is why we've made the process quick and easy here at glimp. Simply tell us whether you need VPN for downloading, streaming, data security, online shopping, or something else, and we'll show you the best VPN deals currently available!
Find your best deal, free of charge
Here at glimp, we're on a mission to help Kiwis save – so we've made comparing VPN deals with us free! We know that landing the best deal can be costly, so our comparison tool won't charge you with anything. Compare the best VPN companies in New Zealand like HolaVPN, ExpressVPN, and more!
Get your tailored results
Who wants to land a deal that's not going to benefit them? Here at glimp, we value every penny that comes out of your pocket by giving you the best deals tailored to all your needs. By answering a few simple questions about your internet needs, we can help you score the best VPN deal in New Zealand.
VPN FAQ
Do you have some questions that need answering before purchasing a VPN deal? We may have the answer here on the most frequently asked questions of Kiwis. Find out more about VPNs and make your switch now!
Why compare VPN with glimp?
We save you time and money
We help thousands of Kiwis like you every day save time, money, and effort. Let us know your needs and we'll help you switch to a better VPN deal in just a few easy steps.
Best place to compare
glimp uses a comprehensive comparison tool that filters out the VPN deals which aren't suitable for you. We ensure to give you only the most accurate results from the leading companies in NZ.
Compare VPN companies for free
On top of our quick and easy process, our comparison tool is 100% free! Whether you just want to see your options, or you're ready to make a switch, it costs nothing to use our service.
They talk about us
glimp is a trusted comparison website in New Zealand, renown for helping thousands of Kiwis every day. Stuff, NZ Herald, SolarCity, Truenet, NBR, and many more talk about us.
Types of VPN deals we compare
Remote Access VPN is the most common type of VPN. This permits you to connect to a private network, which is then used to access the internet privately and securely. Connecting to this type of VPN bypasses regional internet restrictions, so you can gain access to blocked websites in your country.
This is most commonly used for homes and small businesses to access files and resources through a private network. Some of the well-known companies that provide this kind of VPN are NordVPN, ExpressVPN, HolaVPN, and Google Chrome VPN (through an extension).
Site-to-Site VPN, also known as Router-to-Router VPN, is most commonly used by large companies with several offices across different locations. It can be accessed either through an Intranet based VPN – where you can access files within the same company – and Extranet based VPN - where companies can connect to different companies.
In simple words, site-to-site VPN is a bridge that connects companies, despite different locations. This means that the data remains secure, as no other external connection can get through it. The setup of this VPN is often authenticated by the company's IT experts.
What our broadband customers are saying:
Find a better VPN deal
Don't wait any longer and switch today!