Hotspot Shield VPN
Hotspot Shield has an award-winning VPN. They're praised by many tech journalists and trusted by millions to provide secure and private internet access. Hotspot Shield VPN was ranked by Ookla's Speedtest.net as the fastest VPN on the market in an independent study in October 2019. With servers in over 80 countries and 35 cities, and 115 virtual locations, Hotspot Shield VPN ensures lightning-fast and secure connections for streaming, downloading, browsing, and gaming.
Advanced security features also add layers of protection, so you don't have to worry about your digital security across your devices. There are plenty of products, from Hotspot Shield extensions to VPN services for Windows, iOS, router, Netflix, and other platforms. Whatever device you use, Hotspot Shield VPN can provide a comprehensive security solution.
Find out if this is the option for you with a Hotspot Shield free trial. Compare how competitive its prices are with other VPN deals here at glimp.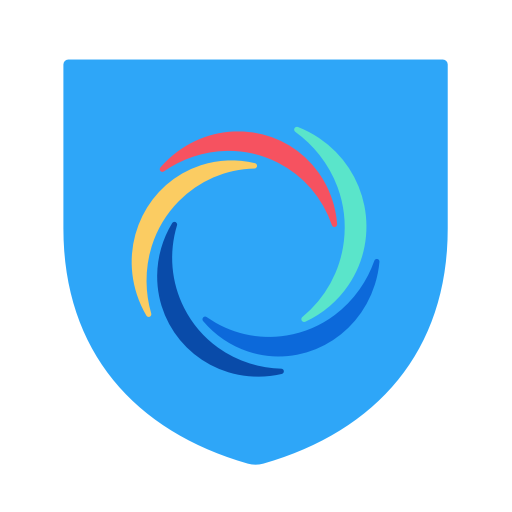 Why get Hotspot Shield VPN for your device?
Hotspot Shield boasts of having the fastest VPN service to date — and this is backed by reviews, awards, speed tests, and customer testimonials! If you're looking for the fastest VPN on the market, get a Hotspot Shield VPN extension or install the app on your devices for top uploading and downloading speeds. On top of this, it's also built with military-grade encryption to ensure your digital security and to keep cybercriminals at bay. Using only one account, you can secure all your devices as it's also available on Android, Linux, Smart TVs, and more. Get a fast and reliable VPN with Hotspot Shield!
The fastest VPN on the market
Hotspot Shield VPN is 1.4 times faster than others in short-distance connections, and 2.2 times faster when over long-distance connections. This surpasses the capacity of most competitors when it comes to accessing local and foreign content. A study also proves that Hotspot Shield VPN increases download speed by 26% (compared to a connection without a VPN). Again, this is faster than the capacity of most competitors.
Hotspot Shield VPN Plans
Premium Plan
For only $12.99 or around NZD $18.81 per month, you can get top-speed access to streaming sites like Netflix and Disney+ and browsing. If you need a better solution than the Basic Plan, then this is another step forward. What's unique about this offer, there's a security suite featuring Identity Guard, 1Password, and Robo Shield — you won't find this in the Basic and Premium Family plans.
Connect up to 5 devices
Get military-grade encryption to secure your browsing activities
Stream more movies in Netflix, YouTube, Hulu, Disney+ and more
Ultra-fast speeds, up to 1 Gbps
Unlimited data
Over 115 virtual locations
Internet kill switch
Multiple VPN protocols
24/7 live chat support
Compatible with smart TVs, routers, Linux
Malware and phishing protection
Smart VPN
Basic Plan
Basic plan is a Hotspot Shield free VPN! You can enjoy secure and private browsing with a simple but strong security solution for your device with the following features:
Military-grade encryption
Access to global content
Up to 2 Mbps connection speed
500 MB daily data limit
Virtual location in the U.S.
Internet kill switch
Multiple VPN protocols
Access to the support center
Premium Family Plan
As the name suggests, the Premium Family Plan is intended for the entire family! For only $19.99 or around NZD $28.94 per month, you can secure the online activities of up to 5 family members. Get access to a VPN experience you won't find anywhere else. The Premium Family Plan has the same privacy and performance features as the Premium Plan. The major difference is you can connect up to 25 devices, 5 for each family member account, making this the best VPN for family use.