Avanti Finance Personal Loans NZ
There are many different types of loan available through Avanti Finance Auckland. These loans can be secured with a vehicle or other property, or they can be unsecured personal loans. You can decide whether you want a car loan, debt consolidation loan, home loan, or just a standard personal loan. So if you've got something that you need to pay for, but you don't have the money right now, a loan from Avanti Finance could really help you get out of a tight spot. They'll work with you to reach terms that are fair and achievable so you pay off the loan as easily as possible. You can compare their terms to the terms of other providers on glimp.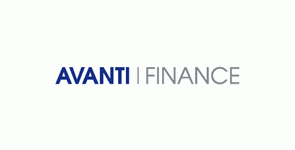 Why get a loan with Avanti Finance?
If you're in a bit of a tight spot, or just need some extra funds to get you across the line of a big purchase, Avanti Finance can help you out. With fair interest rates and terms that work for you, you can get short-term cash and pay it off in an achievable time-frame. Avanti Finance have options available for every situation, so if you want a car loan, home loan, holiday loan, event loan or debt consolidation loan, there's something there for you.
Avanti Finance interest rates
Avanti Finance calculate interest rates based on your loan size, credit history and term. If you get onto the Avanti Finance website, they have a webapp that will tell you how much you can expect to be paying once you state how much you are looking for, indicate your money management skills and the term it will be over.
Types of Avanti Personal Loans NZ - Interest Rates & Calculator
Avanti Finance debt consolidation loans
Are you struggling to keep track of your loans? Then get a debt consolidation loan with Avanti Finance can be a great way to simplify credit and get on the road to financial freedom. Consolidating your loans will combine all of your loans into one so you can easily keep track of it and make real progress paying it all off.
Avanti Finance wedding funeral and significant birthday loans
If you are looking for money to go towards a wedding, funeral or significant birthday, you can get it from Avanti Finance as part of one of their personal loans. These personal loans go for anywhere between $1,000 and $10,000. The loan will be set up to meet your needs, so it'll be affordable and over an achievable time period.
Avanti Finance car loans
Avanti Finance offer car-specific loans so you can get that car you've been dreaming about. The maximum term of the loan is five years and you can purchase your vehicle anywhere, a dealer, auction, trademe or private seller. There is a quick pre-approval process, so you can act within 2 hours of making inquiry. Interest rates start at 9.95%.
Avanti Finance holiday loans
The Avanti Finance holiday loans also come under the umbrella of personal loans. You need to be at least 18 years old in order to apply for an Avanti Finance loan, and you'll get a yes or a no within 2 hours. A personal loan can help you set up for a big holiday which can be great for refreshing your attitude and motivation at work.