Finance Now Personal Loans NZ
Finance Now is a New Zealand loans company founded in 2000, with a focus on finance for retail products, personal loans and business. Finance Now personal loans range from holiday loans to debt consolidation, home improvement and beyond. Finance now offers competitive interest rates starting at 12.95%, so it's easy to get value from their offerings right off the bat. Not sure which personal loan provider is right for you? Here at glimp it's our job to give you useful and unbiased insights into which loan provider is best for you, so you can get the best value and make an informed purchase decision. Use glimp's personal loan calculator now.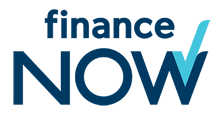 Why Get a Loan From Finance Now?
Finance Now NZ are a trusted and well established finance company serving thousands of New Zealanders every day. Unlike most loan companies, Finance Now has a focus on retail items and personal loans. Really want that appliance that you've been eyeing up for months? Can't live without that great piano that just appeared at your local music shop? Finance Now has you covered for that and more. Just apply through their website to start yourself on the path to financing the things you love, without the wait. You can use the Finance Now personal loan calculator to get an idea of how much your loan will cost on a chosen property. Still now sure? Compare personal loan companies with glimp to find the perfect deal for you.
Finance Now Interest Rates
It's important to think about interest rates when you're choosing a loan, especially if it's for large amounts of money - it may seem inconsequential at first, but they really can come back around to bite you if you're not careful! Finance Now offers loans starting at 12.95%, and ending all the way up at 29.95% depending on your income, the amount, the term and several other factors. You can compare loan rates and compare personal loans with glimp with ease if you want to fully check out all of your options.
Types of Finance Now Personal Loans NZ - Interest Rates & Calculator
Finance Now Debt Consolidation Loans
Finance Now offers great debt consolidation options, including pre-qualified debt consolidation loans of up to $4500. That way you can focus on the things that matter, and stop worrying about the money you owe - it feels good having all your ducks in a row. Consolidate your debt with Finance Now.
Finance Now Unsecured Personal Loans
Finance now offers competitive unsecured personal loans, with interest rates ranging from 16.95 to 29.95% depending on your financial factors that may be at play. Finance Now unsecured loans are great for those who would rather not offer up their assets as collateral.
Finance Now Secured Personal Loans
Finance Now secured loans require you to sign down your assets as collateral for if things don't go to plan, but it does mean you get to enjoy better interest rates. Secured rates range from 12.95% to 24.95% so you can focus on the things that matter and worry about the money later.
Finance Now Marine Loans
Marine loans are perfect for buying a new boat, repairing your current one or carrying out urgent maintenance if your boat won't pass its warrant of fitness. Finance Now is focused on getting you back out onto the water, so you can worry about the money details later on.
Finance Now Home Improvement Loans
Sometimes, home improvement is essential for life improvement, and therefore Finance Now offers options to get your house warm, dry and looking fabulous for affordable prices. Patch up that hole in the wall, fix up the patio and repaint the kids rooms - worry about the financials later.
Finance Now Holiday Loans
When you just need to get away for a break or an important work trip, Finance Now has you covered with a comprehensive, tailor-made travel loan. Jet set across the globe, catch up with family and take some time away at reasonable interest rates.