nib health insurance
Starting all the way back in 1952 as a community fund by steel workers in New South Wales, nib has since expanded, landing in New Zealand back in 2012. With more than 60 years of experience under their belt, nib health insurance proudly provide their services to more than a million members on both sides of the Tasman.
In addition to providing a range of health insurance solutions to Kiwis and their families, nib health insurance also offer their products to companies, making them a good pick for organisations looking for a policy for their employees.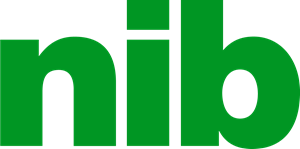 Why get nib health insurance?
nib offers their customers the opportunity to determine how their treatment goes, such as choosing the time, place, and when it starts. They also offer a 14-day "free-look" period where you can try out their policy before paying the full price of nib health insurance's cost. If it's not, you can get a refund on your premiums, provided no claims were made within this period. You're never locked in with nib, giving you flexibility and freedom when it comes to your health!
Types of nib Health Insurance plans NZ - Policies, Coverage
Everyday Health Insurance
This type of cover is for healthcare costs that don't require a hospital visit, such as doctor's visits, new glasses purchase, or a non-referral physio. This plan is divided into two offers: Standard Everyday and Premium Everyday.
Standard Everyday offers 60% back on claims up to your annual limit. It also provides cover for day-to-day medical expenses, including new prescription glasses or lenses, and visiting the dentist or GP.
For Premium Everyday, the benefits and coverage remain the same, albeit with a higher annual limit for expenses. It also offers 80% back on your claims, up from what is offered in their standard plan.
Private Hospital Insurance
nib private hospital cover is used for the big medical procedures that include cancer treatment, surgery, and diagnostic investigations, among others. It helps patients get faster access to the private health care system, allowing them to skip the public waiting lists and receive the treatment they need. This plan has four variations of cover:
Standard Hospital covers you for the big things like the procedures mentioned above, plus it also lets you claim for specialist consultations and post-operational therapy; costs that could easily add-up if one lacks health insurance. Also, if you don't make a claim within 24 months, nib health cover will reimburse up to $150 for a gym or sports club memberships!
Premium Hospital has the same coverage as the standard plan, but it increases the reimbursement limit up to $300, as well as the ability to claim toward specialist consultations (even if you didn't end up going to the hospital)!
Easy Health provides you and your family with comprehensive cover for three years, taking care of the more expensive medicals such as surgical and non-surgical treatment. Each person in the policy can choose their own excess amount and options, making it a great pick for family cover.
Ultimate Health and Ultimate Health Max is nib's most comprehensive cover, offering policyholders greater choice and flexibility within their plan. Ultimate Health Max has the benefit of cover for Medsafe-approved medication that isn't subsidised through PHARMAC for treatment. These plans allow clients to know exactly what they'll be getting when it's time to claim.
Lastly, nib Health Insurance allows users to combine both Private Hospital and Every Day policies for a more comprehensive deal that helps you with both the big procedures and daily expenses.
Frequently asked questions