Mobile Plans Providers List
Here at glimp we compare the best mobile plans providers in New Zealand. We show their latest mobile plans that are on offer. You can compare mobile plans by Price, Data, Period Length, Calling Minutes and SMS. Only the most crucial and accurate mobile plan information is shown to make your decision as easy as possible. Below you will find more information about the mobile providers that we compare.
Compare 6 Mobile Plan Providers in New Zealand
Two Degrees Mobile Limited (as they are officially known) is New Zealand's newest full service telecommunications provider. 2degrees launched in 2009, significantly lowering the cost of mobile and roaming plans for Kiwis, but they've actually been around a little while longer.

Back in the 90s a visionary group of Maori challenged the crown through the Treaty of Waitangi and won the rights to 3G spectrum. Despite financial and regulatory adversity a Maori Trust (Hautaki) was established with the challenge of launching New Zealand's third mobile network.

Since then, they've been busy. 2degrees have the backing of a unique partnership of international and Kiwi investors that have enabled them to build a brand new mobile network, helping them to cover 97% of the places Kiwis live and work. In March 2015 2degrees also acquired NZ's fourth largest ISP, and now offer broadband services as well as mobile and roaming to Kiwis across the country.

The benefits of 2degrees Mobile and Roaming Plans are:

- WiFi Calling! 2degrees are the only network in NZ that lets you use WiFi to make calls when reception is iffy.
- Data Clock. Buy unlimited mobile data to non-stop Insta, YouTube, and Facebook, with our Data Clock app for as little as 40c for 15 minutes.
- Carryover Data & Minutes. All your unused mobile data and minutes carry over each month and last up to a year so you don't lose what you don't use.
- Freedom Plans. No long term contracts and the freedom to change plans if plans change. Choose the plan that's right for you and get a new smartphone interest free over 12, 24 or 36 months. 

Joining Warehouse Mobile is as easy as buying a new SIM card from The Warehouse or Warehouse Stationery and popping it in your phone. You can bring your phone with you or buy a new one, up to you. Then all you have to do is Call 800 and follow the prompts, top up, and you're all set to go.

The benefits of Warehouse Mobile and Roaming Plans are:

- 90 Day Roll Over Credit — Top up again within 90 days, any unused credit will be extended.
- At the end of 31 days any unused data can roll over for up to 90 days. Just purchase another data pack prior to expiry.
- Free NZ-based service.
- Top Ups from $10. Use your credit how you want. Available from over 8,000 locations including all Warehouse Stationery & The Warehouse stores.
- Warehouse Mobile has got you covered in 98.5% of places where us Kiwis live and work.


Spark Mobile is one of the biggest mobile and roaming plans provider in New Zealand.
Spark has a range of different Spark mobile plans available including some plans for Spark Unlimited Mobile Plans and Spark capped mobile plans packages with different data limits and benefits.
Depending on the Spark mobile plan that you choose, you can receive the following benefits:
Rollover Mobile Data & Talk.

Music. Get more of what you love with access to music pre-sale tickets & exclusive experiences.

Spotify Premium. Spotify Premium included for up to 24 months on selected Pay Monthly mobile plans, excludes sharers.

Lightbox. Lightbox Standard Plan included for selected Spark Pay Monthly mobile plans.

Free WiFi Everyday. With over 1000 WiFi zones over New Zealand it's even easier to stay connected. On selected plans.


Since launching in 1996, Slingshot has been on a mission to challenge the telco industry and fight to give Kiwi families better value internet, backed by awesome service.

Slingshot knows how important it is to be connected online, but also knows that getting there can be a little confusing and often more trouble than it needs to be. They've worked hard to make Slingshot simple, affordable and stress-free - because they know you've got more important things spend your time on than fiddling round with your internet.

Slingshot has recently launched mobile and roaming plans. They offer a variety of different mobile plans that you can find for your needs. The benefits of Slingshot Mobile and Roaming Plans are:

- Easy SIM set up and number porting. The Slingshot SIM is easy to set up. Just snap out the right size, dial 6886 to activate it and then register it at mobile.slingshot.co.nz to start the process of transferring your existing number over.
- Save with bundle discounts. If you are a Slingshot Broadband customer, they will knock $5 off your mobile plan bill every 30 days – for each mobile account you have with Slingshot. More accounts = more savings.
- Available nationwide. Slingshot Mobile is provided via the Spark network. You can bring your own number too (so long as it's a NZ mobile of course!).
- Great range of add-ons. Purchase a bunch of handy data, calling or text add-ons or top-up your mobile with Cash Allowance dollars to make international calls or send premium SMS messages like PXTs.
- Prepay mobile with postpay billing. With Slingshot Mobile you have the price certainty of a prepay mobile service, with the convenience of being billed on your monthly Slingshot invoice.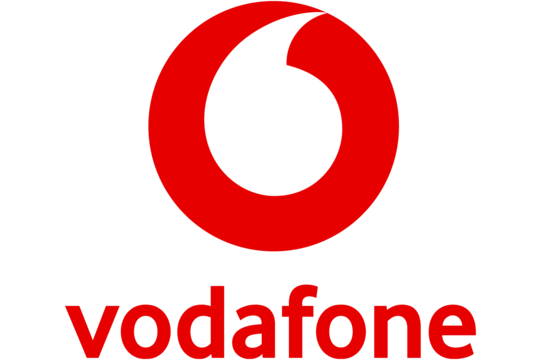 Vodafone Mobile is one of the biggest mobile and roaming plans providers in New Zealand.
Vodafone has a range of different Vodafone mobile plans available including some plans for Vodafone Unlimited Mobile Plans and Vodafone capped mobile plans packages with different data limits and benefits.


speeds.
Depending on the Vodafone mobile plan that you choose, you can also add Vodafone passes to them. Vodafone pass allows you to enjoy endless data on New Zealand's favourite social, video, music or chat apps, such as:
- Endless social data. Enjoy liking, snapping, tweeting and pinning with endless data on NZ's favourite social apps – Facebook, Instagram, Snapchat, Twitter and Pinterest.

- Endless chat data. Enjoy sharing, video calling, group chats and connecting with friends and family with endless data on NZ's favourite chat apps – Messenger, WhatsApp and Viber.

- Endless music data. Enjoy streaming your music on the go with endless data on NZ's favourite music apps – Apple Music, Spotify, iHeartRadio, Rova and more.

- Endless video data. Enjoy binge-watching anywhere with endless data on NZ's favourite video apps – Netflix, NEON, SKY GO, Vodafone TV & TVNZ On Demand.
By becoming a Vodafone mobile customer, you can also receive benefits in Movies, Sports, Music, Art and other areas.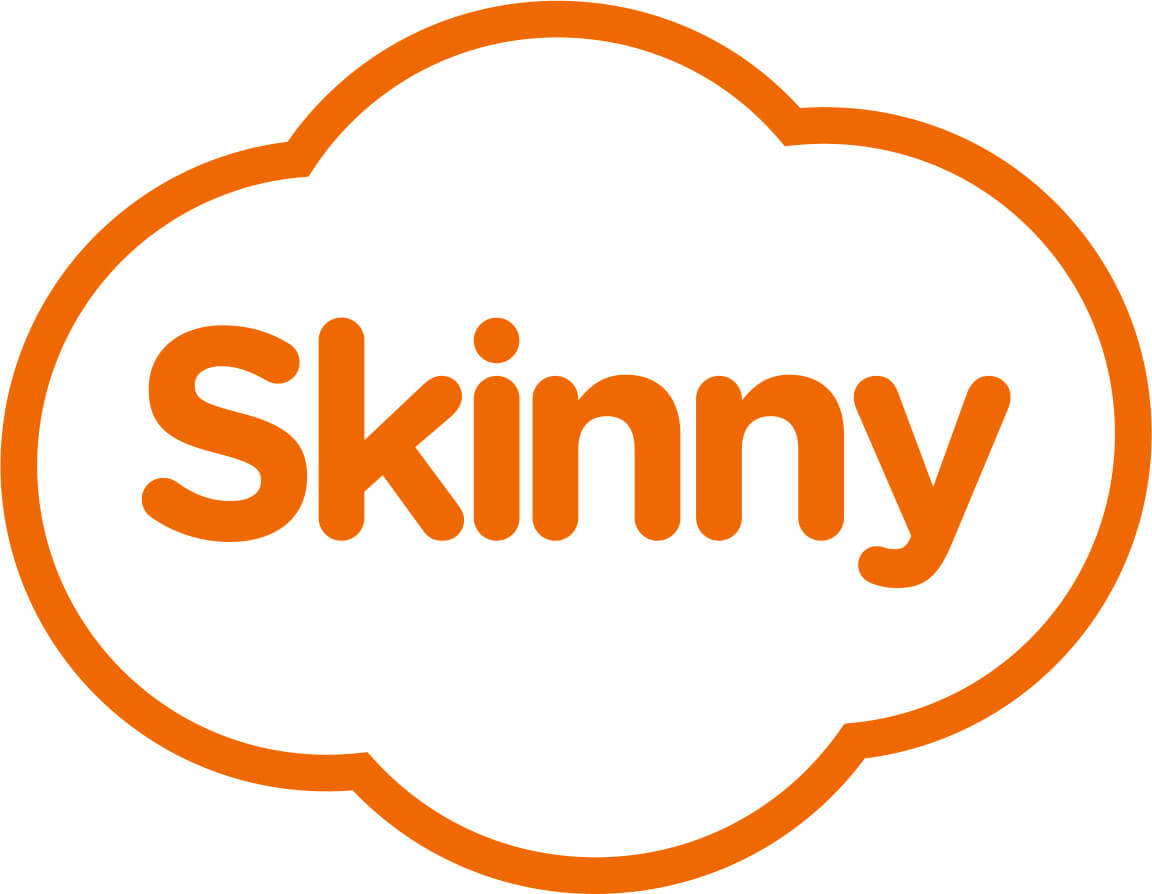 Skinny will do anything to keep their prices low and customers happy!




In a nutshell, Skinny's whole reason for being is to strip everything back, so you only pay for stuff you actually want at super low prices. It's based on a model called common sense. Skinny only does award winning mobile and broadband, and it's all prepay.
The benefits of Skinny Mobile and Roaming Plans are:
- Spark Network. Skinny Mobile is powered by the Spark 4G network. 4G makes the things you do on your phone faster!

- Super low prices. Tiny top-ups and plans from as little as $5, woohoo!

- Keep your number. Bring your number with you – it's free!

- Award winning: Consumer Trusted 2016-18, Consumer NZ People's Choice 2016-18, Canstar Blue 'Most Satisfied Customers' mobile prepaid 2015-18, Canstar Blue 'Most Satisfied Customers'.




Skinny Mobile is a division of Spark New Zealand Trading Limited, and Skinny happily uses Spark's 4G network.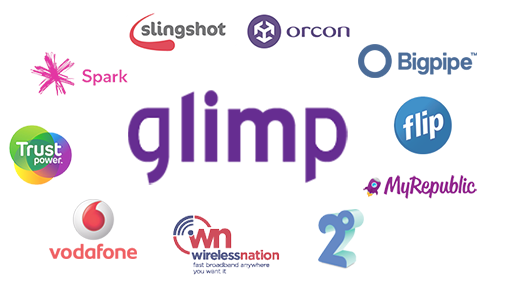 glimp is a comparison website for utilities, such as broadband, power and gas. glimp has helped thousands of New Zealanders find the best broadband deals since January 2016. The glimp.co.nz broadband comparison and switching service is designed to help you save time and money by finding you the best broadband deal from the right provider at the best price.