Vodafone Mobile Plans NZ
Vodafone is one of New Zealand's largest and most prolific mobile and internet providers, servicing thousands of Kiwis around the country.
There's a wide range of Vodafone mobile deals on offer, all with great value to be found no matter what kind of mobile user you are. Roaming for Vodafone mobile plans isn't a problem either - just pick a plan that's relevant to the place you're going and you're away. Plan prices start at $13 and go all the way up to $100+ - it all depends on what your mobile needs are.
Want to compare other NZ mobile phone plans to Vodafone plans? It's made easy using the glimp comparison tool.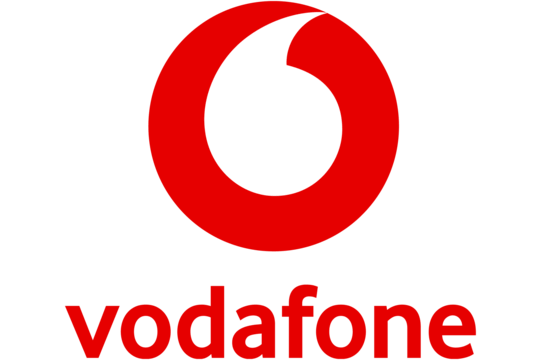 Why Sign Up With Vodafone?
As well as offering great deals on mobile services across the board, Vodafone NZ positions themselves as a great provider in NZ on many other fronts too. They offer services such as the My Flex stand out; a service where Vodafone plan customers can pick and choose from prepaid data, text and calling bundles.
Vodafone rewards is another huge bonus, giving you access to the streaming service Neon, among many other perks. You'll never be short of something to watch with Vodafone rewards!
Vodafone Roaming
Vodafone plans offer lots of different roaming options, tailor-made to fit your needs.
Calling, texting and surfing the web overseas is made simple with different service regions available at different prices - heading to Australia, or maybe a Pacific island? No worries - just grab your relevant service pack and go. Vodafone roaming plans are flexible and designed to accommodate to your every travel need.
Still unsure about which provider is right for you? Compare mobile plans in NZ with glimp now.
Types of Vodafone Mobile Plans and Deals Online NZ
Vodafone Prepaid Plans
Don't like locking into long term commitments with your phone company? No problem - Vodafone's prepaid plans offer everything from the basics to full unlimited features. Prices start at $13 to cover the essentials, right up to $79 for 40G of data and all the calls and texts you could ever want. The great thing is that if you run out of bandwidth on your selected prepay plan with Vodafone, you can buy extra data on the cheap to tide you over until the next renewal date rolls around.
Vodafone Unlimited Data Plans
It's easy to grab an unlimited data pack with Vodafone mobile deals. Simply sign up to a relevant plan and voila - you're there. Vodafone unlimited data plans start at $79.99 a month, which, let's be honest, is all you'll likely need. Vodafone unlimited plans also come with unique rewards, such as a Neon streaming service membership. You have to do something with all that data, and now you can! Watch shows on the go and love every second of it with Vodafone mobile plans NZ.
Vodafone Pay Monthly Plans
Vodafone mobile deals have monthly plans which are a great option for those who like their mobile plan to be the same every month. It's nice to keep things simple - the same service, for the same price, on the same day each month, like clockwork. Pay monthly plans with Vodafone start at $59.99 for a standard user pack, and go up to $79.99 for unlimited data, calls and texts. It's good value without even considering the rewards on offer! You can enjoy great value plans plus other great perks with Vodafone data deals.
Vodafone Rollover Plans
Vodafone rollover plans are great for those who are inconsistent in the amount of calls, data and text messages they use each month. Sometimes it's hard to estimate exactly how much you're going to use! With rollover plans, the unused bandwidth, minutes and SMS messages stack when your renewal date rolls around - meaning your services will never go to waste. Rollover plans start at $19 at the cheaper end, and go all the way up to $36 on the higher end.
Compare Vodafone mobile plans now.
Compare plans from all around NZ using glimp.