2degrees Broadband Plans
2degrees started in the early 2000s when the New Zealand government tried to auction out rights to national 3G service.
A group of Maori visionaries challenged this auction on the basis that it clashed with the notion of Taonga in the Treaty of Waitangi – and they won! Thus, 2degrees NZ started along with the steady development of one of New Zealand's most important telcos. Nowadays, 2degrees offer New Zealand a range of mobile and broadband plans that help keep us all connected. After all, in New Zealand, there are only two degrees of separation between us all. 2degrees offers some of the best broadband deals in NZ, so be sure to check them out.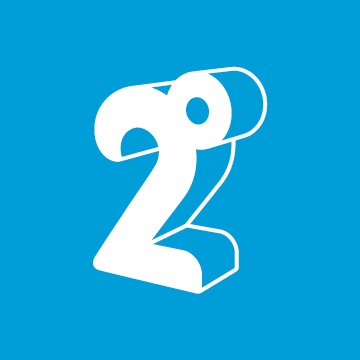 Why sign up with 2degrees?
2degrees NZ offers some of the cheapest plans around, without compromising the performance of their internet connections.
They have a range of broadband plans for all types of customers, starting with the 80GB capped option. However, it's the add-ons to the 2degrees internet plans that make them stand out. They offer a free year of amazon prime video membership when you sign up for a 12-month contract. There's also a $200 credit available for those who sign up for a 12-month contract. Also, if you combine your 2degrees mobile plan and 2degrees broadband plans, you can save an additional $10 per month.
2degrees have also made the call to freeze their pricing schedule for 2019, ensuring that they have some of the cheapest broadband in the marketplace. By comparing broadband deals, you'll see that 2degrees is one of the best broadband providers in NZ.
Is 2degrees the best provider for you?
If you're after some of the cheapest broadband plans in NZ that don't compromise on quality, then 2degrees internet is the solution for you.
If you live in a rural area where a copper connection won't always be reliable, 2degrees NZ's 4G network could be incredibly useful for you. Otherwise, if you live in the city in a large household with heavy internet users the Ultimate Unlimited plan would suit you. In terms of speed, it's a big jump up from a regular fibre connection, so if you're a gamer, you can say goodbye to lag.
If you're not sure if 2degrees internet is the best option for you, you can compare them against other internet providers in NZ
Types of 2degrees Broadband NZ Deals, Plans
2degrees Fibre Broadband Plans
2degrees NZ offers Fibre, VDSL, ADSL or 4G connections (for rural properties) depending on where you live. They'll make sure that you're always on the fastest possible connection. If you live in the right area, you'll be lucky enough to get a fibre connection. Fibre is not only faster than traditional VDSL or ADSL, but it's also more reliable, to ensure that your online experience is speedy without any headaches.
2degrees Naked Broadband Plans
2Degrees NZ realised that not everybody in this day and age still need a landline to stay connected. Therefore, they offer naked broadband plans where you can get broadband and broadband-only connections – no unwanted extras. If you do want a plan with a landline, 2degrees still has options available for you.
2degrees Rural Broadband Plans
2degrees has a special plan available for those who need internet access but live in rural areas. Instead of providing a shoddy connection through copper wire, they use their existing high-power 4G network to offer you an invisible connection straight to your device. 2degrees internet also offers a 30-day money-back guarantee; because even though the 4G network is strong, there are still cases where topographical features can block a strong connection from reaching a house.
2degrees Unlimited Broadband Plans
If you don't want to deal with the constant concern of your data cap limit, you can opt for one of the 2degrees unlimited data plans. They offer a standard unlimited broadband plan, for either fibre, VDSL, or ADSL, which will meet the needs of most users. However, they also offer the Ultimate Unlimited plan, which is only available to those with a fibre connection. On the Ultimate Unlimited plan, you'll be able to get speeds up to 900Mbps download and 400Mbps upload.
2degrees VDSL Broadband Plans
VDSL is still the strongest connection available to most New Zealanders. The rollout of ultrafast fibre is still ongoing, and many must still rely on their VDSL connection to stay connected to the internet. 2degrees NZ's VDSL plans are quite fast and dependable, and are able to fulfil the requirements of most online activities.
2degrees Landline Broadband Plans
2degrees makes it easy for you to add a landline onto your broadband plan. For just an extra $15 per month, you can access unlimited calling to NZ and AU phone numbers (although a fair use policy applies). The great news is 2degrees internet plans also come with unlimited local calling, caller ID and voicemail capabilities.