2degrees Mobile Plans NZ
2degrees is a New Zealand mobile service provider, majority-owned by US-based company Trilogy International Partners.
2degrees was founded in 2001, and since then has been a leader in contemporary mobile services throughout the country. 2degrees phone plans start at $10 prepaid, and their prices across the board reflect a mid-to-low cost portfolio of plans. 2degrees also provide broadband services for homes and businesses, so you can have all your telecommunication needs taken care of under one provider!
Still unsure which mobile service provider is right for you? Compare mobile providers now using New Zealand's leading comparison tool!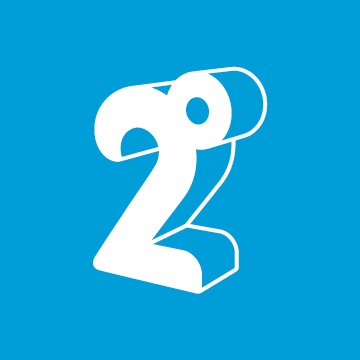 Why Sign Up With 2degrees?
2degrees is a great New Zealand mobile provider, sitting in the midrange in terms of price. They don't talk about it much, but 2degrees also offer several perks with their services that you just won't find elsewhere.
2degrees mobile deals include "WiFi calling", which is a service that allows you to make calls over WiFi wherever you are. So whether you're in a holiday house or a building with bad reception, you can make calls with no additional charge. You'll also get access to the 2degrees data clock - an app where you can buy unlimited data in affordable bursts. For example, you can pay 70c for 30 minutes of unlimited data... neat huh?!
Do you need a 2degrees roaming plan?
Do you consider yourself something of a globe trotter? 2degrees has you covered! Whether you have family in Aussie or you spend a lot of time travelling for work, 2degrees has something for all types of travellers.
2degrees international roaming plans start from $10 for all your mobile service needs (Aussie only), and varies in price depending on how far afield you're travelling. You'll never find yourself without service overseas again, meaning you can be connected with those who matter, wherever you are.
Types of 2degrees Mobile Plans and Deals Online NZ
2degrees Prepaid Plans
2degrees prepaid plans are many and varied, so there's something for every type of mobile user. 2degrees prepay plans start at just $10, which is an impressively low price compared to their competitors. 2degrees mobile deals include plans that vary in volumes of data, minutes and texts with roaming options available too. You can top up your 2degrees account via top-up vouchers, otherwise you can do it online or over the phone. It's as easy as anything to get started.
2degrees Unlimited Data Plans
2degrees mobile deals include unlimited data plans, which are great for those who spend a LOT of time online. If you're constantly making video conference calls, downloading a large file or binge-watching Netflix, an unlimited data plan will be perfect for you. Just head over to the 2degrees plans page to get started - you'll be chewing through the gigabytes in no time.
Still unsure about your plan? You can compare unlimited data plans from various providers using Glimp's comparison tool.
2degrees Pay Monthly Plans
2degrees pay monthly plans are great for those who prefer to pay their mobile bill at the same time every month. It allows the freedom to set up an auto-payment and forget about having to pay it manually each month Pay monthly plans start at $30 per month, which is a steady middle of the road price for a great service to that keeps you talking and texting all month long.
2degrees Rollover Plans
Does it get on your nerves when you pay for a plan, but then lose all those services after a month of barely using them? If that's the case, then rollover is for you. Rollover plans are ideal for those who are a bit inconsistent in their data, minutes and text usage. Say goodbye to wasting your data, minutes and texts - 2degrees has got you covered with its rollover plans. Why pay for services that you don't use, right?
Compare 2degrees mobile plans now.
Compare plans from all around NZ using glimp.