Cheap Mobile Plans NZ
Mobile plans are an essential part of every Kiwi's lives, so they shouldn't come with a hefty price tag! Luckily, mobile providers in New Zealand are offering a wide variety of cheap prepay and pay monthly mobile plans!
Getting a cheap mobile plan also shouldn't come with plenty of compromises! No one likes to sacrifice on flexibility and control over their data minutes, texts, and calls — that's why mobile providers are letting Kiwis customise their plans the way they want! It comes with a simple process that doesn't involve too much of the tricky tech terms.
To achieve the mobile plan that ticks all the right boxes, you may want to use a comparison tool that will show you tailored results in just a few minutes. Here's why you can trust our mobile comparison tool here at glimp: compare now and purchase a personalised mobile plan today!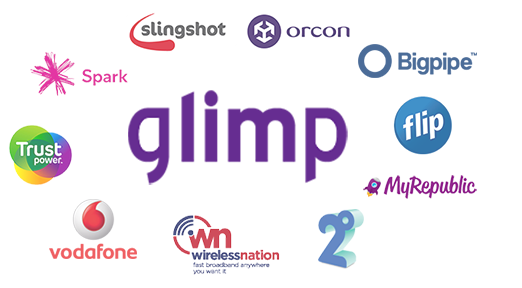 Prepay mobile plan
If you're after an uncomplicated mobile plan that only charges what you use, then prepay mobile plans are the perfect choice for you. This works by purchasing the balance for calls, texts, and data in advance, so that you have something to consume for the rest of the month. This is also referred to as pay-as-you-go mobile plans.
Those who are looking for a cheap mobile plan in NZ may take advantage of this, as you can skip going beyond your credits and paying additional charges.
Pay monthly mobile plan
Pay monthly mobile plans are an easy option if you want a continuous billing every month. This lets you consume credits for calls, texts, and data, and just pay for it at the end of the month. If you're someone who exactly knows their mobile plan usage each month, then this is the perfect choice for you as you don't have to change your mobile plan regularly.
Pay monthly mobile plans — also known as postpaid plans — aren't the cheapest. However, considering all the benefits that you get including free Spotify subscription and free data credits, these, hands down, can give you the best value for money!
Frequently Asked Questions
Can I get a mobile plan with a phone inclusion?
For sure! You don't have to settle for a cheap mobile phone to go along with your mobile plan! There are plenty of cheap mobile plans with a mobile phone inclusion from the leading manufacturers like Apple, Samsung, Huawei, and Xiaomi.
Is my mobile phone compatible with an NZ SIM card?
While older phones may need to be unlocked before your NZ SIM card to work, newer mobile phones don't need it today. This means that your SIM card will work just fine. You also don't have to worry about getting mobile reception even if you have cheap mobile data plans as the country has well-established wireless infrastructures.
Do NZ mobile plan providers offer a carryover feature?
Of course! Many mobile providers have this readily offered for capped mobile plans. Aside from a carryover feature of texts, calls, and minutes, you also don't need to worry about getting a roaming plan whenever you travel overseas. There are specialised packs catering to over 70 countries including Australia, US, UK, Canada, Ireland, and more!
What is the right mobile plan for me?
Ultimately, the right mobile plan depends on your needs. If you need to use the internet frequently, then a cheap data plan may work well for you. Otherwise, if you often call your loved ones on mobile, then get more call minutes. You may have to determine these needs first, and compare with us here at glimp to score big discounts on your mobile plan.
About glimp
glimp is a comparison website for utilities, such as broadband, power and gas. glimp has helped thousands of New Zealanders find the best broadband deals since January 2016. The glimp.co.nz broadband comparison and switching service is designed to help you save time and money by finding you the best broadband deal from the right provider at the best price