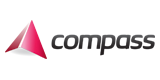 Compare Compass Broadband Plans Now
Leave a Review
Compass Review
We've asked our users to review Compass and these are the overall results. For individual Compass reviews, scroll below. Please note, we only show power reviews with comments.
VDSL
How did the switch go?
3.3
Customer Service:
3.3
Clear Billing:
5.0
Total Reviews:
3
Showing individual Compass FIXED WIRELESS broadband reviews
Showing individual Compass VDSL broadband reviews
Any comments?
so far so good
Any comments?
The Customer service is terrible
Any comments?
Just an issue with getting the internet set up for awhile but they sorted and didn't bill me for the first month because of the issue. Great customer service though and support team is nice and understanding.