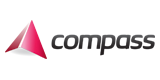 Compare Compass Broadband Plans Now
Leave a Review
Compass Review
We've asked our users to review Compass and these are the overall results. For individual Compass reviews, scroll below. Please note, we only show power reviews with comments.
VDSL
How did the switch go?
3.3
Customer Service:
3.3
Clear Billing:
5.0
Total Reviews:
3
Showing individual Compass FIXED WIRELESS broadband reviews
Showing individual Compass VDSL broadband reviews
Any comments?
so far so good
Any comments?
The Customer service is terrible
Any comments?
Just an issue with getting the internet set up for awhile but they sorted and didn't bill me for the first month because of the issue. Great customer service though and support team is nice and understanding.
Showing individual Compass Other broadband reviews
Any comments?
Worst internet provider in the country!Signed up, got connected, first day no internet - waited nine hours to speak to someone, various hold times and call back promises etc.Long story short, in six months my internet disconnected itself seven times, I learn t how to fix myself as calling their phone number from a mobile never gets any answers and you can be next in the queue for over an hour and then get cut off, they also ignore emails and block you on facebook when you call them out on their horrendous service.They tried telling me it was a problem with Chorus' connection into my house - so tell me why it works perfect EVERY SINGLE DAY since I changed providers?There is an entire facebook page dedicated to these guys and thier cowboy ways - look up Compass ComplaintsWhen they finally agreed to let me out of my contract (that they had already made void by not providing the service I had signed up for - several times) they said they would waive the early termination fee.....but then charged it anyway! And then fed me some codswallop line of I had to wait until XX day to do refunds as they could only do them one day a weekAVOID AVOID AVOID and make sure everyone you know, knows it too!