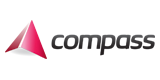 Compass (Home Broadband Plans)
Compass Communications is a 100% kiwi owned independent internet and telecommunications service provider. Compass began providing fax broadcast services to business customers back in 1995 and now, Compass is the longest-standing competitor to Spark in the New Zealand telecoms and broadband market.

Compass Broadband provide a variety of different broadband options including Compass naked broadband and Compass unlimited broadband. Compass also provide home telephone line rental and Compass telephone calling as well as Compass mobile services to households.

Although not the biggest Internet Service Provider in New Zealand, Compass Broadband is big enough to make a difference whilst still being perfectly placed to understand the challenges facing New Zealand homes and businesses when it comes to connecting and using Broadband.
Showing all 0 Compass Broadband plans
Frequently Asked Questions
How fast is ADSL broadband?
ADSL broadband has been in NZ for a long time. The speed of ADSL broadband depends on the quality of your copper lines. It can give you download speeds of up to 24Mbps and upload speeds of 1Mbps. However, the national average ADSL speed is about 10Mbps download and 1Mbps upload. This should be enough for basic things like emailing, checking social networks and watching bad quality videos online.
How much faster is VDSL broadband?
VDSL is much faster than ADSL. You could potentially get download speeds of up to 70Mbps and upload speeds up to 10Mbps. This depends on how far away you are from the cabinet (the closer you are, the better the speeds), your line quality and any interference in your house.
How fast are the Ultra Fibre plans?
Fibre 30 should deliver you the Fibre speeds up to 30mbps download speeds and 10mbps upload speeds. Ultra Fast Fibre 100 should deliver Fibre speeds up to 100mbps download and 20mbps upload. Ultra Fibre 200 can provide 200Mbps download and 20Mbps upload. Ultra Fast Fibre Gigabit can provide up to 1000Mbps download and up to 500Mbps upload.
Please note, your actual speeds can get affected by various factors, such as NZ and overseas networks, the type of modem you have, internal home wiring and potential environmental factors.
Should I choose Ultra Fast Fibre Broadband?
If you can get fibre broadband at your address, you should definitely get fibre connected to your house. This is the future and government is spending significant amounts to bring it to New Zealand. Additionally, your speeds will be faster and more consistent. It's worth it.
Standard Fibre Installation
Most of the time your fibre installation will be standard. It will require a technician from your Local Fibre Company, such as Chorus. When they arrive, they will make sure to explain everything to you and that you understand what is required. The work will not begin unless you're happy with what's proposed.

The fibre installation work includes the following:


Installing the fibre cable from the street through to your home.
Installing and connecting the necessary equipment outside and inside your home.
Making sure the fibre service is running.
Disconnecting the copper broadband connection to your home.
Minimise any impact on grassed areas. If hard surfaces are affected, they will be resealed.
Non-standard installation
If your house is more than 200m from the Fibre access point on the street, you will need this type of installation. Additionally, if you decide to install your fibre modem in a different place from the ONT and need additional wiring as a result.

The Local Fibre Company, such as Chorus, will let you know if your home needs a non-standard installation and the cost before they start any work.
About glimp
glimp is a comparison website for utilities, such as broadband, power and gas. glimp has helped thousands of New Zealanders find the best broadband deals since January 2016. The glimp.co.nz broadband comparison and switching service is designed to help you save time and money by finding you the best broadband deal from the right provider at the best price.