AMI Renters Insurance NZ
Protecting Kiwis for over 90 years, AMI has received the Reader's Digest Highly Commended Trusted Brand award for General Insurance for eight consecutive years, from 2013 to 2020— a testament to their highly-sought after insurance policies! They don't just offer good insurance coverage; they also pair their products with good customer service, further establishing a good reputation among Kiwis. You can trust AMI Renters Insurance to cover your belongings in case the unexpected happens, such as natural disasters and accidents.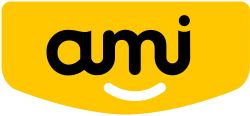 Why choose AMI Renters Insurance in NZ?
Renting can be very precarious. Having that extra security can work wonders for people who don't have ownership of the space where they keep their items. Whether you're worried about your mobile phone you use to keep in touch with people or your work laptop that contains important information, you can try AMI Renters Insurance Policy to account for all your previous belongings.
AMI Renters Insurance Policy offers the following, convenient benefits for renters:
Consistent coverage for just $26 a month!
Get up to $10,000 cover for your personal belongings while only paying a small premium of no more than $26 a month in the first year!
New-for-Old Replacement
AMI Renters Insurance immediately gives policyholders their highest cover. It offers replacement for items, regardless of how old they are. AMI strives to repair or replace insured items to make them as good as brand new.
Student Multisaver Discount
As a young student, you can avail a student multisaver discount if you take out a Young Drivers Insurance along with your AMI Renters Insurance policy!
Make your claim online!
Making a claim with AMI Renters Insurance is easy since you can now do everything online! You can submit your claim as well as upload receipts, photos, and documents all in one place!
Coverage outside your home!
Should accidents happen outside your home, you can rest assured you have some degree of legal liability when you sign up with AMI renters Insurance!
Rest assured your items are covered even when you aren't at home!
You don't need to be at home for your cover to take effect. AMI will continue their coverage even when you leave your items at home!
How can I get an AMI Renters Insurance Quote NZ?
You can immediately purchase an AMI Renters Insurance Policy after comparing it to other renters insurance providers here at glimp! This makes it easy for you as you don't have to file paperwork in-person. You can also call AMI at 0800 100 200 or message them on Facebook for a faster response.