Compare renters insurance today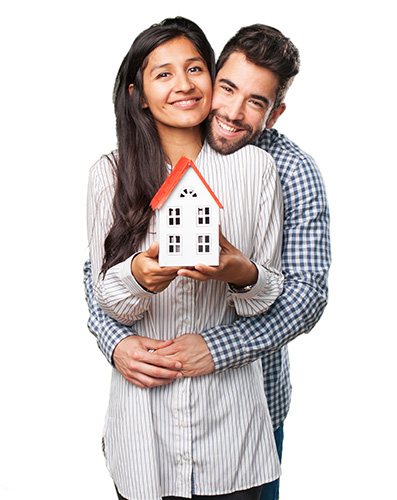 Why get renters insurance?
Affordable cover
Similar to contents insurance, renters insurance is a more affordable solution to protect your belongings from theft, fire or loss - so you can easily replace them if something goes wrong. You can get anywhere from $10,000 to $25,000 worth of cover, depending on your chosen insurance provider and policy.
Liability cover
Accidents happen, and that's why many rental insurance policies include tenant liability cover. So if you were to accidentally damage the rental property, you'll be protected against any claims that are made. This includes water damage, explosion, loss or fire, depending on the policy details of your flat/rental insurance plan.
Peace of mind
The best thing about renters insurance is that it provides peace of mind for both you, as the tenant, and your landlord. You can both rest easy knowing that, if the worst were to happen to the rental property, and you were at fault, that your rental insurance will account for any damages or losses.
Protect yourself with renters insurance
Whether you might be renting your own place, in a flat with friends or sharing student accommodation while you study, it's important that you protect the things that matter most to you.

Although your landlord may have the property insured, this doesn't include your personal belongings. And in the case of a terrible accident, you could even be liable for damage expenses to the property.

Renters insurance is the best way to protect both yourself and your belongings if the worst were to happen. In fact, both insurance and property management experts strongly advise tenants to take out renters insurance when moving into a new rental property.

In New Zealand, renters insurance only costs a few hundred dollars a year - and it could save you thousands in the long run. For the best rates on renters insurance policies, we have them all here at Glimp!
Renters Insurance Providers
Renters insurance isn't always cheap, which is why it's always important to compare renters insurance from all around NZ to get the best deal possible. Luckily, glimp lets you compare renters insurance policies from the best NZ renters insurance companies such as AA renters insurance, AMI renters insurance and Tower renters insurance. Compare car insurance by special deals, liability cover and more.
glimp lets you compare renters insurance plans from the best NZ insurance providers. Compare renters insurance by special deals, liability cover and more.* disclaimer
How does our renters insurance comparison work?
Using our renters insurance comparison tool can help you save heaps on your premium each month, without having to spend too much time sifting through different renters insurance quotes. Here's how our comparison works.
Quick and easy to use
Avoid the hassle of looking through every renters insurance website and each of their policies and instead use glimp to find all renters insurance policies. Using our comparison tool, you can compare every policy right here, all in one place. It only takes a few minutes to compare with glimp and you'll be able to compare renters insurance in NZ with ease.
Find your best deal, free of charge
Finding the right renters insurance policy doesn't have to cost you money. Use glimp and you'll be able to compare renters insurance quotes for free! Whether you're after the cheapest renters insurance in NZ or renters insurance with the best value, you won't have to pay us anything to help you find it!
Compare by the type of renters insurance
To help make renters insurance comparison even easier for you, you can compare renters insurance policies by the type of renters insurance you're looking for. So if your ideal renters insurance policy is comprehensive renters insurance cover, then you can simply filter out the third party renters insurance policies just at the click of a button!
Start saving on your renters insurance premium
It only takes a bit of your time to find the renters insurance policy that will help you save hundreds of dollars in the long run. Don't hesitate, start comparing, switching and saving on renters insurance today with glimp.
Renters Insurance FAQs
By now, you are probably asking yourself the question "is renters insurance right for you?" To help you make an informed decision, we've got all of the frequently asked questions for renters insurance right here.
What our broadband customers are saying:
Compare renters insurance policies
Find cheaper and better value cover for your rental property - compare renters insurance policies now!