Contact Energy Power Plans
Contact Energy NZ is more than just an electricity retailer they are also a generator, owning and operating 11 major power stations in New Zealand.
80-85% percent of the energy they generate is renewable, the remaining percentage is only activated when the wind or water levels are too low to sustain the power needs of the grid. Contact believe in continuously improving their service through customer feedback and combing through data, to make sure that customers are always getting the best possible experience. They offer competitive energy rates for you to compare power with other NZ providers.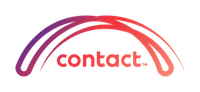 Why sign up with Contact Energy?
Contact is one of New Zealand's biggest electricity providers. They didn't get into this position without cheap power plans and great customer service.
If you sign up with them, you can rely on their awesome support and affordable Contact Energy prices. To see just how good their deals are, you can compare power companies across NZ and see exactly what Contact Energy offer that other providers don't.
Contact Energy rates
Rates are dependent on whether you are a low user or a standard user.
As a low user your daily charges are lower but the price per unit of power is higher. As a standard user the price per unit is lower and the daily charge is higher.
Contact Energy contact
Contact Energy do everything they can so that you can reach them as easily as possible.
You can call their toll-free 0800 numbers or you can contact them directly from the Contact Energy app.
Contact Energy Plans
Simple Plan
Just like the title says, this is a very simple plan. No contracts, no break fees, you just pay for what you use. It's an ideal plan for renters if you aren't so sure how long you'll be staying in one place. The pricing is very transparent, so you'll know that they are literally just charging you for what you use.
Plans with rewards
The plans with rewards are also pretty simple, you just agree to the pricing rate of power over a fixed term and you can earn extra discounts. These discounts vary from being a credit discount off your Contact Energy prices to getting an entire month of free energy, which includes gas and broadband if you sign up for it all with Contact.
Compare Contact Energy power plans now.
Sign up to a Contact Energy plan today and reap the rewards.