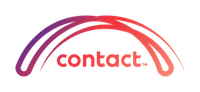 Contact Energy
Contact Energy is one of New Zealand's leading energy generators and retailers, providing electricity, natural gas and LPG to about 562,000 customers nationwide. They are one of the country's largest listed companies and the only electricity and natural gas supplier that rewards our residential customers with Fly Buys.
Contact Energy focus on delivering great value, great products and great service to their customers. They supply electricity and natural gas through the Contact Energy NZ brand and bottled LPG through Contact Rockgas LPG.
Contact Energy electricity generation business is focused on meeting New Zealand's energy needs in a safe, reliable and efficient manner. Over recent years Contact Energy have been building a more flexible portfolio by introducing new power generation assets. This diversity has enabled them to respond more efficiently to changing electricity market conditions.
Their energy services are available nationwide; the regions Contact Energy cover are Auckland, Hamilton, Tauranga, Hawkes Bay, Wanganui, Wellington, Nelson, Christchurch & Dunedin.
To see what other everyday New Zealanders think of their services, you check out Contact Energy reviews here.
What on offer from Contact Energy?
All new customers who switch to Contact Energy on an Everyday Bonus Fixed will automatically get $200 off their first bill!
They've also teamed up with AA Smartfuel Rewards - so no matter what you spend on your power, you'll get the savings every month, meaning you'll pay less at the pump.
You'll also have access to Contact Energy's My Account, which gives you 24/7 access to view and change your energy account details. You can easily pay your bill, view and compare your power usage, set up direct debit payments, SmoothPay and much more.
Contact Energy are also offering flexible payment options, and have the tools to help you avoid unexpected bill spikes. For more information on their payment options, you can speak to a consultant by calling the Contact Energy number on 0800 494 847.
Contact Energy rates
For Contact Energy prices per kwh, you can get an estimate using our online power comparison tool - it's free , easy to use and will quickly let you know how much you could be saving off your current power bill.
The exact price of Contact Energy power rates will depend on your location and whether you'll need a standard or low usage plan.
Contact Energy plans
With Contact Energy's Basic Plan, you'll enjoy simple, transparent pricing and the flexibility of no fixed term and no break fees.
Otherwise, their Everyday Bonus Fixed plan will give you $200 off your first bill, 3% discount on your energy bill and Fixed Contact Energy prices until 30 July 2021.
You can easily compare power prices from Contact Power and more of New Zealand's leading power providers by using our online comparison tool. If you have your energy bill handy, you'll be able to discover how much you could save on power within minutes!