Compare Crypto Wallets in NZ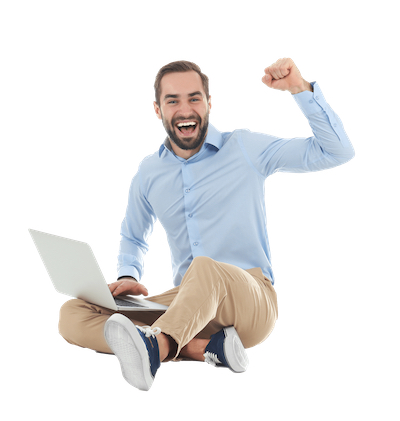 Get Started with Crypto!
Functioning outside of traditional banking and even government systems, cryptocurrency has exploded in popularity since Bitcoin was launched back in January 2009. Today, there are over 1,500 cryptocurrencies available. They function using blockchain technology, which creates a distributed ledger,allowing users to transact, and buy and sell these coins securely.
These cryptocurrencies provide an alternative means of payment for many online transactions. However, you do need to keep in mind that not all marketplaces accept them given their volatile nature. These are decentralised, making crypto exchange free from government influence and oversight, with markets monitored by a peer-to-peer internet protocol.
Most cryptocurrencies have an absolute limit on supply, or if not, are capped at a certain number per issuance. This scarcity gives cryptocurrency prices a much higher value, though it also makes them a little more unpredictable. For instance, Bitcoin is expected to cap at around 21 million while something like Ethereum operates differently, with issuance capped at 18 million.
Of course, if you're planning on getting started with crypto in NZ, you would need a place to store this collection. Typically, these crypto wallets are password-protected, with only the owner allowed access. Bitcoin that's inside the wallet is not distributed and shared like the blockchain technology it uses. This is going to be essential for you when you start with crypto!
Compare Cryptocurrencies in NZ!
glimp's comparison tool can give you tailored results, allowing you to choose the crypto wallet option that works best for you! With so many options available, it can be very daunting to get started with digital currencies and transactions. Our comparison tool can help you locate the wallet that works best with your needs.
Quick and easy to use
Our comparison tool is easy to use! You can push aside most of the information you don't really need in order to compare wallet options using criteria that matters most for you. We can give you tailored results in just a few clicks, sparing you the long wait!
Free of charge
Our service is 100% FREE to use! We're always available for your convenience so feel free to just hop in and start comparing your utilities today!
Offers tailored results
Get straight to the point and focus on the more important matters. Simply fill out a few details and information and we'll do the job of filtering and sorting the deals to be presented to you so you don't have to waste time.
Why compare crypto wallets using glimp?
We save you time and money
We've helped thousands of Kiwis like you save time, money, and effort. Simply tell us a few details about yourself such as your preferences, and we'll help you sort out the available deals for your needs.
Best place to compare
Glimp uses a comprehensive tool to help filter out your results, ensuring you get a tailored result every time!
Compare crypto wallets for free
Glimp is 100% FREE! You don't need to pay us anything in order to use our comparison services for all your cryptocurrency needs in NZ.
They talk about us
Glimp is a trusted comparison website in New Zealand, renowned for thousands of Kiwis every day. We were featured in Stuff, NZ Herald, SolarCity, Truenet, NBR, and many more.
What our broadband customers are saying:
Get started investing in cryptocurrency in NZ!
Find the best crypto wallet in NZ using glimp today!