Get the Best Cryptocurrency Exchange App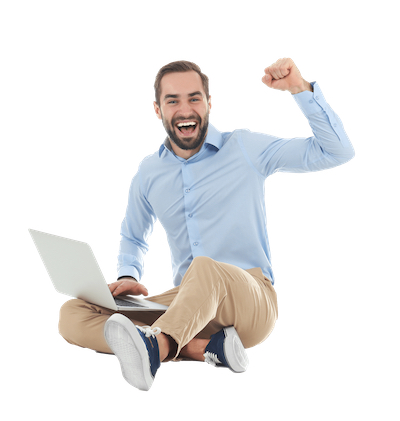 All about Cryptocurrency Exchange
A cryptocurrency exchange is the marketplace where buyers and sellers trade cryptocurrency with each other. It differs from simple platforms where you buy your preferred currency at a set price. Exchanges are a bit more complicated, with each coin price reflecting current market prices. As such, they're better suited for more experienced crypto investors and traders.
With more than 1,600 cryptocurrencies in circulation, many investors are interested in trying them out, hence the importance of having these accessible exchanges in the digital space. Do note however, that not every exchange supports every type of coin so you'll still need to do your research depending on the type of coin you want to invest in. This is where glimp comes in. We'll help you find the top trusted cryptocurrency exchanges in NZ!
Compare and find the Best Cryptocurrency Exchange App in NZ!
Our comparison tool can help give you tailored results, saving you the time and hassle it takes to browse through multiple providers in order to read all the details. Start investing in cryptocurrency today, and start trading with other investors and traders for the best deals on the best cryptocurrency exchange software in NZ! When you compare cryptocurrency exchange software with glimp, you gain the following benefits from our comparison page:
Quick and easy to use
Our comparison tool is easy to use! Whether you're looking for an app that's geared towards beginner investors or perhaps a service that best suits experienced traders, glimp can sort out providers and apps for you, all in one page!
Free of charge
Our service is 100% FREE to use! We're always available for your convenience so give our comparison tool a try for all your crypto software comparison needs!
Offers tailored results
We'll help you get straight to the point! Using our comparison tool, you can filter out the deals and offers that don't suit your circumstances. Simply give us a few details about your preferences, and we'll do the job of sorting through all the best deals to give you a tailored selection to choose from!
One way to check if an exchange is reliable is to see how easy it is to create an account. If it's too easy, it may not be a reliable marketplace. These types of services could easily go down, taking all your investments with them, making it difficult to track down and retrieve your money when that happens.
Stick to cryptocurrency exchanges that do have a thorough application process. These tend to be more reliable and more secure in the long run.
Most exchanges do charge some kind of fee depending on your transaction. They're usually variable, changing depending on your level of activity or the size of the transaction. Before signing up with any exchange, try to see how the transaction fees will affect your investments.
Most brokers and retailers offer a more simple interface. You usually only use them to buy cryptocurrencies via credit or debit card, without the other advanced tools that cryptocurrency exchanges offer.
On the other hand, crypto exchanges offer a more comprehensive platform, providing you with things like charts, timeframes, and analysis tools. You can see the order book, depth chart, and your trade history, making them perfect for more experienced traders.
Why compare crypto exchange apps using glimp?
We save you time and money
We've helped thousands of Kiwis like you save time, money, and effort. Simply tell us a few details about yourself such as your preferences, and we'll help you sort out the available deals for your needs.
Best place to compare
Glimp uses a comprehensive tool to help filter out your results, ensuring you get a tailored result every time!
Compare crypto exchanges for free
Glimp is 100% FREE! You don't need to pay us anything in order to use our comparison services for all your cryptocurrency exchange needs in NZ
They talk about us
Glimp is a trusted comparison website in New Zealand, renowned for thousands of Kiwis every day. We were featured in Stuff, NZ Herald, SolarCity, Truenet, NBR, and many more.
What our broadband customers are saying:
Choose the best cryptocurrency exchange software in NZ!
Compare your options and start trading with the help of glimp!