Protecta Motorcycle Insurance
Protecta is a locally-owned and operated insurance company established in 1986. They're considered one of the pioneers in the financial and insurance industry, providing policies for all types of motor vehicles.
Protecta has been a motorcycle insurance specialist for the last 30 years, and they're continuing excellence up to this day by providing fast and easy processes that Kiwis can do online — from requesting a quote to making payments. They insure a wide range of motorbikes, from quad bikes to all-terrain vehicles. Protecta Motorcycle Insurance options are: full cover; fire, theft and transit; third party, fire and theft; and storage cover. You can choose which best suits your needs.
Compare Protecta Motorcycle Insurance NZ from other deals and find out if it's the best option for you!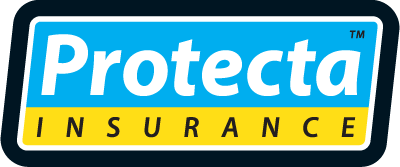 Why insure your motorcycle with Protecta Insurance?
Protecta Insurance values the insights of its clients and aligns all processes to client needs. Their decades of experience as an insurance company made a trusted brand for Kiwis customers.
Your insurance quote will be tailored to your needs and personal circumstances so there won't be any surprises when it comes to making payments. Protecta's motorcycle insurance is an Agreed Value policy which means the value of your motorcycle will be agreed between you and Protecta at the beginning of the period of cover. This gives you a first-hand idea on your motorcycle's value right from the start, preventing any confusion when you make claims.
15-day money-back guarantee
Because Protect Insurance values your insights, they also implement a 15-day money-back guarantee if you're, in any way, unsatisfied with the cover provided by your policy. They can agree to change the policy to suit you more. This applies to all their motorcycle insurance options.
Roadside Assistance
With a 'full cover,' you're eligible for 24/7 Roadside Assistance when you experience following failures: flat tyre or damaged wheel, flat or faulty battery, zero or incorrect fuel, lost keys, and emergency repairs (mechanical and electrical breakdown).
Protecta Motorcycle Insurance NZ Options
Full cover
You'll be covered for sudden and accidental physical loss or for repairs of your motorcycle based on the Agreed Value. If your motorcycle is beyond repair, then they'll pay you the Agreed Value instead. You're also covered for legal liability to pay for injury, loss, or damage to a third party and their property resulting from the use of your (nominated) motorcycle. Additional features include:
Salvage Costs up to $1,000
Completion of journey or your transportation expenses and accommodation to return home if Your motorcycle can't be used due to damages
Legal defence up to $1,000
Riding Apparel Cover up to $1,500
Keys and locks replacement
Death benefit up to $5,000 for the legal representative
Third party, fire, and theft cover
You're also covered for legal liability for injury, loss, or damage to a third party and their property resulting from the use of your (nominated) motorcycle. You'll be covered for accidental loss or damage on fire and theft.
Fire, theft, and transit cover
You're specifically covered on accidental loss or damages to your motorcycle caused by fire, theft, and perils occurring during transit.