Club Auto Motorcycle Insurance
In 2009, Club Auto Insurance was launched as a New Zealand-owned insurance agency. They have a management team with over 50 years of experience in providing and handling motor vehicle insurance. With personalised customer service, every process becomes easy. You won't be transferred from one agent to another; instead, the same people will be handling your insurance policy from start to finish. A well-rounded customer service is what Kiwis need to make getting a motorcycle insurance hassle-free.
Club Auto Insurance has partnered with Tower Insurance Limited which was given an 'Excellent' rating by A. M. Best Company in 2020, proving their strong financial ability to pay claims. Tower, is a member of the Insurance Council of NZ which means you can trust them to provide high standards of service.
Get a Club Auto Motorcycle Insurance quote and start insuring your motorbike! Compare Club Auto Motorcycle Insurance from other deals and find out which insurance policy best suits your needs.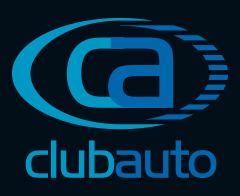 Why apply for motorcycle insurance with Club Auto?
Club Auto Motorcycle Insurance quote lets you change your policy within 30 days of its commencement date if you're unsatisfied with it. This is their guarantee, assuring you of above average customer service. Your motorcycle is insured as long as you're using it for personal purposes, professional business or farm purposes, by social welfare, religious, or youth organisation members.
Is Club Auto Motorcycle Insurance for you?
Definitely; especially when you're relying mostly on your motorbike to get around NZ thus wanting to be safer on the road. Named as "Free Wheel," Club Auto's motorcycle insurance is for a rider who wants to break away from the usual, standard insurance policy for a motorbike. Even Club Auto's comprehensive motorbike cover goes beyond the standard and offers more than the nearest competitor. With Tower Insurance Limited as a partner, Club Auto's Free Wheel for motorbikes is a powerhouse insurance in NZ.
Free Wheel Motorcycle Insurance NZ
Comprehensive Cover
With this option, you'll have a full cover to protect you and your motorbike:
Choice of repairer when your motorbike was accidentally damaged
Covers personal liability and loss to your motorcycle
Up to $500 for completion of journey to home following an accident to your motorbike or when the motorbike has been stolen
Up to $5,000 cover for fatal injury
Up to $500 to hire a vehicle if your motorbike has been stolen or becomes a total loss.
Up to $600 for medical expenses
Natural disaster damage
No claims and no blame bonus
Repair guarantee
Motorbike replacement
Road clearing costs up to $1,000
Salvage and storage costs
Stolen keys
Windscreen and window glass repair or replacement
Optional: Riding apparel cover up to $2,000
Third party only
You will only be covered specifically for personal liability:
Up to $100,000 for bodily injury
Up to $1,200 for legal expenses
Marine 'general average' - prevents the loss of a ship/cargo used to transport your motorcycle between ports in NZ