AMI Motorcycle Insurance
AMI has been providing Kiwis with insurance options for over 90 years. They've won numerous awards such as the Reader's Digest Highly Commended Trusted Brand award for General Insurance, and has been voted as New Zealand's Gold winner for Quality Service in Home & Contents Insurance. As one of New Zealand's most trusted insurance providers, they continue to give the best customer service that can walk Kiwis through the insurance process, from application to understanding the policies. They provide different insurance — car, motorcycle, caravan, house, and many more — that helps Kiwi insure what matters to them the most.
Motorcycle insurance from AMI covers power cycles, motor scooters, mopeds, and motorcycles in comprehensive cover and third party cover. You can choose which kind of insurance suits your needs. AMI also implements a multi-policy discount when you take out your motorcycle insurance along with another insurance policy with AMI. AMI has a 'Very Strong' claims paying ability, attributed to their AA- strength rating.
Find out if a motorcycle insurance from AMI is the best suited option for you by comparing it from other motorcycle insurance offers with glimp!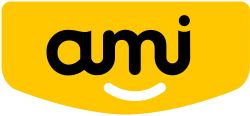 Why apply for a motorcycle insurance with AMI?
With AMI, you can apply for your motorcycle insurance and make payments online. Get a AMI motorcycle insurance quote fast and easy by reaching out to them at 0800 100 200 or email the AMI Team. Payments can be made through direct debit so you can do transactions from the comfort of your home.
Making a claim is easy
There's no telling when you're going to be in a tight situation and would need to make a claim. When this happens, you can make a claim online through your account. They'll respond the soonest, around 2 days, to advise you on what to do and reimburse you on costs. Once your claim is approved, they'll contact you for additional benefits that may apply.
Cover for additional costs
If your motorcycle has been damaged and they agree to pay a claim for loss of or damage, they'll also cover additional costs such as motorcycle removal, home transport, and legal defense when you have a comprehensive cover. Under the comprehensive cover, you're also entitled to a temporary cover for up to 7 days when you buy a replacement motorcycle.
Two levels of AMI Motorcycle Insurance NZ
Comprehensive Cover
his covers you on personal liability if you damage other people's property. Additional costs are also covered, such as for transporting your damaged motorcycle to the repair facility or at home should you be unable to use it effectively.
Third party cover
The policy only covers personal liability if you damage other people's property. It doesn't cover additional costs as a comprehensive cover does. However, it's a more efficient cover if you're operating under a budget as it allows you to only pay for essential features you need.