Milford KiwiSaver Scheme
Milford Asset Management can be a fantastic choice for KiwiSaver users- they are the winners of the 2018 and 2019 Consumer NZ People's Choice Award for overall KiwiSaver customer satisfaction and have one of NZ's largest investment teams.

The strong performance from this team has been reflected by their winning of the Morningstar KiwiSaver Fund Manager of the year award in 2013, 2014, 2016, 2018 and 2019. They offer a range of choices when it comes to KiwiSaver schemes, and are experienced with a range of Milford investment options. As always, it is important to compare KiwiSaver schemes so that you're getting the best for your money; Milford however does stand out as one of NZ's most trusted KiwiSaver providers and offers many different funds.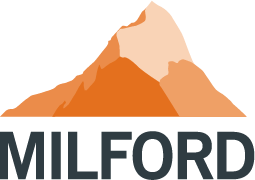 Why choose a Milford KiwiSaver scheme?
Milford consistently tracks high returns for all of their schemes.The performance of Milfords Conservative KiwiSaver fund has been comparatively strong, with the fund tracking a 9.39% return (after fees and before taxes) over a one year period as of 30/11/2019.

The balanced fund has achieved a one year return of 15.29% whilst the Growth fund has achieved a return of 16.98%. Because their Aggressive fund was begun only in August 2019, there is no long term data to report; however, from August 2019 to December 2019, the fund reported a 4.15% return. Milford's returns stand out amongst all KiwiSaver Providers, making your eventual KiwiSaver withdrawal even sweeter.
Milford KiwiSaver Fees
All KiwiSaver providers have their fees; Milfords fees include a $36 administration charge that is charged annually, however this charge does not apply to those under 21 or over 65. The total fund fee for their Conservative fund, which includes their basic fund fee and performance fee is 0.95%; their Balanced fund has a total fee of 1.09%; their Growth fund a fee of 1.28%; and finally their Aggressive fund a fee of 1.15%. These fees can be easily compared with other KiwiSaver providers' fees here on glimp.
Types of Milford KiwiSaver Funds NZ - Fees, Returns, Scheme
Cash
Milfords Cash KiwiSaver fund has the lowest amount of associated risk of all Milfords funds, and targets a return above the New Zealand cash rate. WIth a risk profile of 1 out of 7, the cash fund is perfect for people who are aren't very interested in taking any risk with their KiwiSaver balance, and also for those that will use their KiwiSaver balance to purchase their first home within the next year, and would like to make some stable returns on their investment until that time. The cash fund sees 100% of funds invested into income assets.
Conservative
Milfords Conservative KiwiSaver fund aims to provide moderate returns and capital protection over at least three years, and thus serves as a lower risk investment. This is reflected in the funds target investment mix, where 82% of the fund is invested in income assets, whilst 18% is invested in growth assets.

The funds risk profile is very low, ranking 2 out of 7, and so is perfect for those looking to withdraw from their KiwiSaver within three to five years.
Moderate
Milfords Moderate KiwiSaver fund is targeted at those investors that are seeking moderate returns on their KiwiSaver investments over a period of at least 5 years. The moderate fund invests 60% into income assets, while the remaining 40% is invested growth assets, resulting in the fund having a risk profile of 3 out of 7. The moderate fund is perfect for Kiwis that are happy making a medium risk investment, with the likelihood of acquiring a steady return on their KiwiSaver balance in that 5 to 10 year period.
Balanced
Milfords balanced KiwiSaver scheme is an ideal scheme for those who want moderate returns over the medium term and who are comfortable with seeing some fluctuations in their KiwiSaver balance. The target investment mix of the Balanced Fund is 39% invested in income assets and 61% invested in growth assets.

Because the fund is balanced, the risk profile for the fund is four out of seven. The fund aims to provide capital growth over at least five years and so should be considered if you are thinking of withdrawing from your KiwiSaver in the medium term but still wish to get the most out of it as you can.
Balanced Growth
Milfords Active Growth KiwiSaver fund has the same risk profile as their balanced fund (four out of seven) however has a different target investment mix of 22% invested in income assets and 78% invested in growth assets, and therefore has a timeframe of at least 5 years.

Because of the different ratio of investment into income/growth assets, the Active Growth fund aims to provide investors with a high level of return over the long run and is thus perfect for anyone looking to exponentially increase the value of their KiwiSaver account who doesn't mind the occasional drop in balance.
Growth
Milford Aggressive KiwiSaver fund was begun in August 2019 and goes one step further than their Growth fund, aiming to provide investors with an exceptionally high level of growth over a fifteen year period at least.

The aggressive fund invests just 5% of its value into income assets, with 95% going into growth assets. Because of this however, the fund also has Milford's highest investment risk of five out of seven. The Aggressive fund works well if you don't mind seeing strong fluctuations in your balance with the expectation of a long term strong return.