kōura KiwiSaver Scheme
kōura pride themselves on being 100% Kiwi owned and operated, allowing them to contribute to the local economy which avoids sending out fees overseas. You may recognise kōura as a freshwater crayfish, but more importantly, it also translates to gold and goal and has wider connotations of wealth and abundance. This represents kōura's aim to hand a hoard of gold to every investor on their retirement day to help them reach their goals of wealth and abundance.
kōura is a passive investor. It means that you are investing in the broader markets, you are not relying on kōura to pick individual stocks for you. This is fast becoming the most popular global investment strategy as it is proven to make you more money over time. With kōura, your KiwiSaver will be invested across 50 different markets and in over 3,000 individual companies.
Take the opportunity to invest your KiwiSaver savings in a best in class investment portfolio with low management fees designed specifically for you! kōura helps you reach your potential as an investor while matching your investment to your risk profile. Compare kōura KiwiSaver Scheme with others and find out if it's the right investment strategy for you!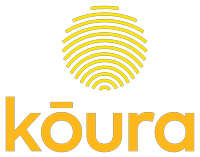 Struggling to choose the right KiwiSaver?
Let kōura build a KiwiSaver fund tailored to you. 
We assess your goals and personality to build you a KiwiSaver fund that matches you. 
Low fees, sustainable investments and above-average returns — what more can you ask for?
Why enrol with kōura KiwiSaver Scheme?
kōura doesn't offer the boring traditional approach to KiwiSaver funds; instead, they build you your own personalised KiwiSaver fund using proven theory to suit you. Having a set of funds that matches your risk tolerance and objectives is the best way to make the most money out of KiwiSaver. kōura will not only build you a portfolio when you join, but will keep reviewing your circumstances to make sure that your set of funds changes as you change.
Digital advice platform
Research shows that most kiwis sit in the wrong KiwiSaver fund. And being in the wrong fund could cost the average kiwi hundreds of thousands of dollars. kōura solves this problem by using an innovative digital platform that builds the perfect KiwiSaver fund for every Kiwi. This is the kind of service normally reserved for the wealthy, but kōura offers this to everyone. kōura's digital advice platform allows all kiwis to make savvy financial decisions.
kōura KiwiSaver Scheme
kōura offers investors six different funds, which are combined to develop your personalised portfolio. All the funds are passive, meaning you will be investing in thousands of underlying companies and securities.
Equities Funds
kōura has NZ Equities Fund, US Equities Fund, Emerging Markets Equities Fund, and Rest of World Equities Fund. 
NZ Equities Fund: gives you exposure to the New Zealand share market
US Equities Fund: gives you exposure to the US share market
Emerging Markets Equities Fund: invests in growing markets in Asia, Eastern Europe, the Middle East, South America, and Africa
Rest of World Equities Fund: gives you exposure to share markets in Europe, Australasia, Singapore, Hong Kong, Japan and Israel.
Fixed Income Funds
Fixed income funds or bond funds provide a safety net for capital and income because the returns are secure over the medium term. Common examples include corporate bonds and government bonds. kōura NZ has two income funds: Fixed Interest Fund and Cash Fund
Fixed Interest Fund: exposes you to New Zealand corporate and government bond markets.
Cash Fund: lets you invest in cash for low volatility