Booster KiwiSaver Scheme
Booster is a Kiwi financial services company based in Wellington that has been looking after New Zealander's money since 1998. Booster's KiwiSaver scheme is distinctly different from other companies' schemes as it offers two certified socially responsible investment funds for KiwiSaver members to invest in. Booster applies a responsible investment approach to all their KiwiSaver and Investment funds, which means that they consider a range of environmental, social and governance (ESG) factors when they decide what they should invest your money in. Furthermore, Booster also offers a specialised socially responsible investment fund that uses a negative screening approach to exclude investment in nine socially controversial industries, including those industries involved in the manufacture of arms and weapons, nuclear weapons manufacturing and auxiliary services, tobacco companies, and alcohol companies among others. Booster is therefore a perfect KiwiSaver provider for you if you are concerned about where exactly your money goes; they also offer a range of funds to choose from, and can track a strong performance in the management of their funds.
You can check how much you can earn and invest using the Booster Kiwisaver calculator. You may also visit glimp forBooster Kiwisaver plans.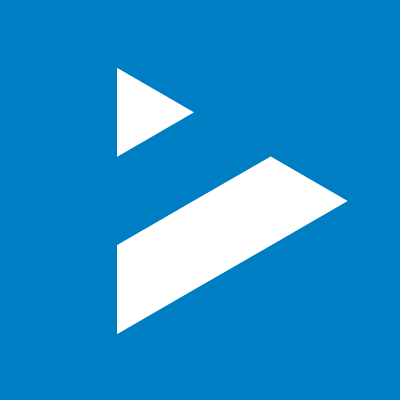 Why choose a Booster KiwiSaver scheme?
Booster's responsible investment approach means that your money won't be invested in industries that are considered to cause negative social effects. Booster's KiwiSaver performance is also strong. Their Asset Class Conservative Fund has an annual return of 4.17%, their Asset Class Balanced Fund has a return of 3.18%, their Balanced Fund a return of 6.44%, their Geared Growth Fund a return of 10.79%, their Socially Responsible Growth Fund a return of 8.93% and their Socially Responsible Balanced Investment fund a return of 6.99%. Finally, Booster is the only KiwiSaver scheme provider to offer accidental death cover of up to $50,000 to its members for free.
Booster KiwiSaver Fees
Like any KiwiSaver provider, Booster has fees to cover management and administration costs. The fees for their Conservative funds range from 0.38% of your total account balance for the Default Saver Fund to 1.15% for the Asset Class Conservative Fund. Their Balanced Fund has an annual fee of 1.24% and their Asset Class Balanced Fund a fee of 1.22%. The fees for their various Growth funds then range from 1.22% for the Trans-Tasman share fund to 1.75% for the Geared Growth Fund. Their two Social Responsibility Funds, the Socially Responsible Balanced Fund and the Socially Responsible Growth Fund have an annual fund charge of 1.27% and 1.32% respectively.
Types of Booster KiwiSaver Funds NZ - Fees, Returns, Scheme
Conservative
Booster offers a range of Conservative funds, all of which are low risk but with lesser growth rates than their Balanced or Growth funds. These Conservative Funds include their Enhanced Income Fund (their most defensive fund), Capital Guaranteed Fund (offers stable but low returns), Default Saver Fund, Moderate Fund and Asset Class Conservative Fund, which operates as a balanced moderate-risk fund that aims to give relatively consistent returns to medium-term savers. Boosters Conservative funds are recommended for investors with a relatively short time frame, as their returns are lower than their Balanced and Growth funds.
Balanced
Booster's KiwiSaver Balanced fund acts as a medium risk fund and is thus perfect for investors with a five to ten year timeframe. The fund is actively managed and aims to provide long-term savers mainly with the opportunity of capital growth, but with some short-term return volatility offset with some income assets. 2% of the fund is invested in cash and cash equivalents, 17% in NZ fixed interest, 26% in international fixed interest, 18% in Australasian equities, 30% in international equities and 7% in listed property.
Growth
Booster offers a range of Growth funds to choose from. Boosters Growth funds include their Balanced Growth fund, Shielded Growth Fund (aims to protect you from short term risks), High Growth Fund, Socially Responsible Investment Growth Fund (avoids investing in companies who activities are considered to have negative social impacts), Asset Class Growth Fund, Geared Growth Fund, Trans-Tasman Growth Fund (invests 100% in Australasian equities) and International Share Fund.
Although their particular investments differ, all of Boosters Growth funds aim to provide you with a high rate of long term growth, so the time frame for most of their Growth funds is recommended to be at least seven years.