BNZ KiwiSaver Scheme
KiwiSaver helps Kiwis attain two of the most important things in life; a first home and a comfortable retirement. It is a work-based voluntary savings initiative where you regularly contribute a certain percentage of your income (either 3%, 4%, 6%, 8% or 10%) that is supplemented by a contribution from your employer and from the government; this money can only be withdrawn if you are buying your first home, moving overseas permanently, suffering from significant financial hardship, seriously ill or are eligible for NZ Super (the current age of eligibility for this is 65). KiwiSaver schemes are managed by private companies like the Bank of New Zealand; because you can choose which KiwiSaver provider to invest your money in, it is important to know the various schemes offered by the different providers- luckily glimp can provide you with a KiwiSaver comparison. BNZ can be an excellent option for those looking to invest in KiwiSaver- they are the recipients of the 2019 Canstar Outstanding Value award for their Kiwisaver scheme, and offer their KiwiSaver scheme members numerous benefits and options so you can start working on saving for the things that matter!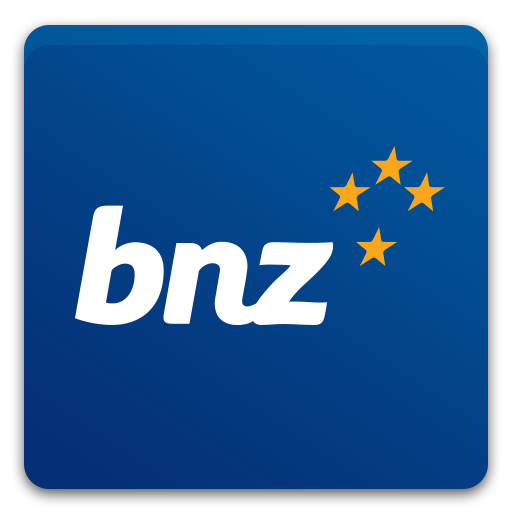 Why choose a BNZ KiwiSaver Scheme?
BNZ offers a diverse array of KiwiSaver funds which you can invest in; the performance of all of BNZ's KiwiSaver funds has also been impressive, with a 2.51% return on investments for the Cash fund, 5.32% return for the Conservative fund, 6.85% return for the moderate fund, 7.95% return for the Balanced fund, and 9.29% return for the Growth fund (all over a five year period). Additionally, BNZ offer a number of benefits to go along with all their KiwiSaver schemes; there are no monthly member fees, a reduction in management fees for some funds, a support team that offer free advice from BNZ's wealth advisors and you have the option to convert your fly buys points or BNZ Advantage Cash Rewards to money to then be put into your KiwiSaver fund so you can save more.
BNZ KiwiSaver Fees
BNZ's KiwiSaver fees depend on which fund you choose to invest in; these fees are management fees only and are used to pay for the management of each fund's assets, including underlying investment costs, the Supervisor's fee and administration costs of the funds. The management fee for the Cash fund is 0.30% p.a., 0.50% p.a. for both the First Home Buyer and Conservative funds, and 0.58% p.a. for the Moderate, Balanced and Growth funds.
BNZ Wake Up tool
Sometimes it feels as if it is easier to ignore your KiwiSaver and focus on your personal savings account; however BNZ has a special Wake Up tool that can alert you to how much more you could be saving after just making a few tiny tweaks to your KiwiSaver fund/contribution rate. BNZ's KiwiSaver calculator allows you to calculate your savings by inputting your income, age and goals (goals referring to first home or retirement plan) so that you can work out exactly how much you should be inputting into your account!
Types of BNZ KiwiSaver Funds NZ - Fees, Returns, Scheme
Cash
It can be difficult to decide which KiwiSaver fund should suit you; to decide which BNZ KiwiSaver is right for you, you'll have to remember a number of factors including your age, appetite for risk and what you plan to withdraw your funds for (as well as how soon). BNZ's cash KiwiSaver fund aims to achieve stable returns over a short-term period; the investment asset mix of this fund is 100% income, and therefore is the most stable of all of BNZ's KiwiSaver funds. BNZ's cash fund is a defensive KiwiSaver fund; although it is less likely that your KiwiSaver account balance will decrease (as there is less risk), it is also less likely that it will grow, so if you want to achieve a long-term savings goal, you will have to contribute more each year. BNZ's cash fund has no minimum investment time-frame.
First Home Buyer
BNZ's First Home Buyer fund is perfect for if you are just that- a first home buyer! Their First Home Buyer fund has an investment asset mix of 85% income and 15% growth, and so aims to achieve relatively stable returns over a short to medium term. 60% of the fund is comprised of your income (cash and cash equivalents) with 19% being international fixed interest, 10% international equities, 6% New Zealand fixed interest and 5% Australasian Equities. The minimum time to invest in the BNZ First Home Buyer fund is three years, and it can be considered to be a conservative KiwiSaver fund.
Conservative
Like the First Home Buyer fund, BNZ's Conservative fund aims to achieve reasonably stable returns over a short to medium period, with a minimum investment time of three years. The investment asset mix is however slightly different, with 80% of it being income and 20% being growth. This mix can be further broken down into 35% cash and cash equivalents, 34% international fixed interest, 14% international equities, 11% New Zealand fixed interest and 6% Australasian equities. Conservative funds generally suit those who plan to withdraw from their KiwiSaver within the next two to six years, as they do not have as much risk as moderate or balanced growth funds, but also have a higher return than defensive funds.
Moderate Fund
BNZ's moderate fund is an example of a balanced KiwiSaver growth fund; with a minimum time to invest of five years, it aims to achieve moderate returns over the medium term and is perfect for investors who don't mind a fair amount of downward and upward movement in their balance in exchange for a greater long-term return. The investment asset mix is composed of 65% income and 35% growth. 41% of this is international fixed interest, 24% international equities, 14% New Zealand fixed interest, 11% Australasian equities and 10% cash and cash equivalents.
Balanced Fund
BNZ's balanced fund lasts a little longer than its moderate fund: the minimum time to invest is seven years, and you can therefore expect to see a medium level of return over the medium to long term. The investment asset mix in BNZ's balanced fund is, well, balanced! The mix is 50% income and 50% growth, and can be further broken down into 34% international equities, 34% international fixed interest, 16% Australasian equities, 11% New Zealand fixed interest and 5% cash and cash equivalents.
Growth Fund
BNZ's growth KiwiSaver fund is the most risky of BNZ's KiwiSaver funds, but also offers the most potential return, with it aiming to achieve higher returns over a long-term period (the minimum time to invest is ten years). The investment asset mix is decidedly different from BNZ's other Kiwisaver funds- it is composed of just 30% income and 70% growth. 46% of BNZ's KiwiSaver growth fund is sourced from international equities, 24% from Australian equities, 19% from international fixed interest, 6% from New Zealand fixed interest and 5% from cash and cash equivalents.