TSB House Insurance
TSB has been established since 1850 with over 165 years of experience. From New Plymouth, where they started, to different parts of New Zealand where they continue to expand, TSB assures Kiwis of high-quality financial services. Doesn't matter where you are in NZ or what your personal circumstances are — TSB is willing to help you reach your financial aspirations!
TSB House Insurance policy provides you with important benefits such as house owner's liability, natural disaster damage, temporary accommodation expenses, and cover for tenanted houses. No worries about the technical terms because TSB's policy wording is easy to understand.
It's never too early to insure your house even if it's been with your family for a long time. Get a TSB House Insurance quote and start protecting your property today!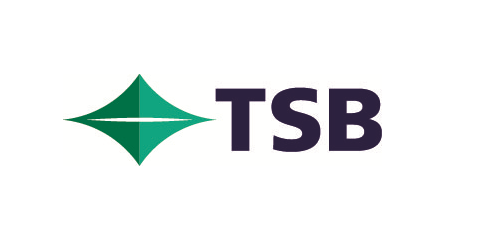 Why apply for TSB House Insurance?
You'll get maximum benefits with a TSB House Insurance thanks to a competitive policy which will be tailored to your preferences and the sum insured of your house. You get a full replacement when your house is destroyed by fire. They'll rebuild your house even if this costs more than the sum insured. Bundle your house insurance with another policy and save up to 20% on premiums. If you need to make multiple claims under one event, you only need to pay for only one excess. With this much practical benefits, you can be assured that you'll be covered when you need to be.
Is TSB House Insurance right for you?
TSB believes that being a homeowner is tough, and the wrong choices can be fatal to your house. It pays to make your research and see which house insurance policy suits you the best. That's why glimp has a 100% free comparison tool to help you make a decision. When you finally decide on a house insurance policy, you need to start insuring your house.
Even if it's a new home or an old family house, you need to insure it because there's no telling when a disaster or an event may strike. No worries because TSB House Insurance has different options for homeowners. If you're a first home buyer, TSB can be the best option for you!
TSB House Insurance NZ Quotes
Basic features
There's hardly a disadvantage in any TSB House Insurance policy. All policies have the following essential benefits:
Replacement of the house up to the sum insured
Full replacement for fire
One event, one excess when you make multiple claims for the same event
Up to $20m liability cover
Up to $100,000 for bodily injury
Natural disaster damage
No claims bonus
Premium Cover
Along with the essential benefits, you'll be covered with a higher amount in gradual damage to your house, landscaping, garden retaining walls, temporary accommodation, and other items. Unlike other covers, you'll get a carpets extended replacement with this option.
Plus Cover
Aside from basic features, you'll be covered with the same items in a Premium Cover such as gradual damage to your house, landscaping, garden retaining walls, and temporary accommodation but with a smaller value.
Standard Cover
Aside from essential cover, you'll be covered for:
Gradual damage to your house up to $1,000
Up to $1,000 for landscaping
Up to $15,000 for garden retaining walls
Temporary accommodation up to $15,000
Up to $500 for locks and keys replacement
Landlord's Plus Cover
In addition to the basic features, you'll get covered up to:
$2,000 for landscaping
$25,000 for garden retaining walls
$20,000 for minor alterations
10% for damage surge protection