Initio House Insurance
Initio Insurance was founded in 2011 and is the first to launch a 100% online house insurance policy. They aim to make the insurance process fast and easy from start to finish. Instead of letting you build your own policy, they include the things that matter so you don't need to worry about them. Making claims is made convenient just like getting a quote. Their mission is to eliminate the nonsense, slow process of paying claims.
Initio House Insurance options are: Landlord, Home and Contents, Holiday Home, Multi Unit, Own Home Rented, and Trade Property. They fit the needs of Kiwis looking for insurance that focuses on their property no matter the purpose. What makes Initio House Insurance unique is Multi Unit and Trade Property because they're focused on properties used for business.
Apply for an Initio Home Insurance today and start protecting your investments! Compare Initio Home Insurance options from one another and see which suits you the best.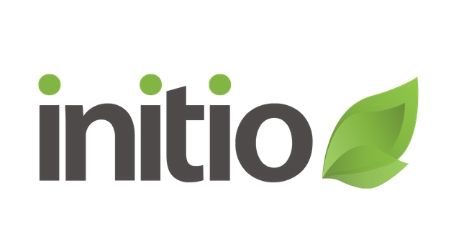 Why apply for an Initio House Insurance policy?
They've been mentioned in various reputable sites like NZ Herald, Insurance Business, and Money Hub. They include more benefits in their policies and extend beyond what their competitors offer. Compared to the nearest competitor, their landlord insurance covers your loss of rent due to Methamphetamine contamination and damages caused by pets. Initio Home Insurance covers up to $2,500 for landscaping and your home office even when you're not using the house for business activities. Other competitors don't include landscaping or your home office in their policies.
Is Initio House Insurance best for you?
Yes, especially if you're using your house for business purposes. Their policies are comprehensive enough and cover rental properties, contents, and your home. While other providers "tailor" your policy based on your preferences and the sum value of your home, they allow you to pick the best policy built for your needs. If you have multiple properties you need to insure and for various purposes, Initio House Insurance can be the best deal in the market for you!
Initio Insurance NZ deals
Landlord
For no extra premium, you'll get the essential covers as a rental property owner. This includes:
Up to $20,000 of standard cover for landlord contents
Up to 12 months or $20,000 for loss or rent
Up to $25,000 for deliberate damage from your tenants
$30,000 for meth contamination
Full replacement of your house up to the sum insured
$2 million legal liability
Up to $1,000 to unblock underground pipes, free of charge
$3,000 for gradual hidden water damage
Keys and locks replacement up to $1,000, free of charge
Home and Contents
This policy is best for homeowners and families. It's the comprehensive policy to cover your house on common accidents. Key features include:
Full house replacement or rebuilding up to the sum insured
Replace or repair your lost or damaged personal contents
Legal liability
Up to $20,000 temporary accommodation when your house becomes uninhabitable due to damages and losses
Reduced $250 excess for glass breakage
up to $1,000 for keys and locks replacement, excess-free
Up to $3,000 for gradual hidden water damage
Up to $500 to unblock underground pipes, free of charge
Multi Unit Rental Properties
Initio Insurance is the only company offering to cover your block of units online. Some house insurance policies cover only one property and for personal use only. This policy is best for landlords who have residential units under the same roof. Key features include:
Cover up to your chosen Insured Value (excess is $400 / $650 / $1,150 / $2,000)
Cover for loss of rent from $20,000 to $80,000 per unit
Covered up to $25,000 per unit for deliberate damage by tenant
From $20,000 to $60,000 cover for landlords contents
Up to $25,000 for retaining walls
Up to $2,000,000 for legal liability
Own Home Rented
This covers a house you own, live in, and rent out. It's a familiar touch to property owners offering their home in sites like AirBnB. The difference from the landlord insurance is this considers you as living with your tenants and the house is entirely or partly rented out. Features include:
Full cover up to the house insured value (starting from an excess of $400)
Full cover up to the house insured value for accidental damage
From $60,000 to $220,000 cover for contents replacement
From $20,000 to $80,000 cover for loss of rent
$3,000 cover for hidden gradual damage
...and many more!
Holiday Home
This is another option suited for short stay properties you'd usually find in sites like Bookbach and AirBnB. When your property is rented out as a holiday home, a different policy is necessary as it's being left unoccupied for longer periods.
Cover for homes you rent out to short staying guests
Full cover up to the house insured value (starting from an excess of $400)
Up to $25,000 for theft by guests
From $20,000 to $80,000 cover for loss of rent
Up to $45,000 cover for recreational features like a spa or swimming pool.
Trade Property
Initio Insurance is aware that houses are bought so they can be sold. This insurance policy aims to protect a house which will eventually be sold to a new homeowner. What makes this convenient is you don't have to pay for the full annual premium upfront. You can opt for a month-to-month basis until the house has been sold.
Cover for accidental damage
Up to $25,000 for retaining walls
Cover for burglary
Comprehensive House Insurance covering fire, earthquake, and flood
From $20,000 to $60,000 cover for contents