AMI House Insurance
AMI is one of New Zealand's most trusted insurers for over 90 years . They've received numerous awards including the prestigious Reader's Digest Highly Commended Trusted Brand award for General Insurance, eight years running, and were voted as New Zealand's Gold winner for Quality Service in Home & Contents Insurance.
AMI offers house insurance unique from what other providers offer. You can choose whether you want an AMI Premier House Insurance, a Market Value House cover, or a Landlord Insurance. What matters is getting your property insured just the way you want it. You can also try other options based on your circumstance. If you're building a new house, you may want to try the AMI Contract to cover your house for accidental loss or damage during the building or renovation process.
Apply for an AMI House Insurance quote online and get an AMI House Insurance policy based on your preferences!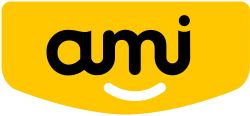 Why apply for house insurance from AMI?
AMI has an AA- strength rating which means they have a 'Very Strong' claims paying ability. They make every process easy from the application process to making claims. You can make claims online and track your claims in your online account. To better manage your insurance, you can also upload pictures, documents, and receipts in your online account. This secures pertinent records that you'll use in making claims. When you bundle another policy with your AMI House Insurance policy you can also be eligible for a multi-policy discount. AMI ensures that customers will experience value for money.
Is AMI House Insurance best for you?
AMI House Insurance is one of the best in the market today, thanks to customer-driven solutions. Anyone buying their first home should consider getting an insurance policy from AMI. Not only are their policy documents 100% transparent and easy to understand, their insurance options are flexible.
If it's a first home buy, you can consider getting either a Market Value House Insurance since the materials are brand new. If it's an old house, you may want to consider an AMI Premier House Insurance policy for a home replacement in the case of accidental loss or damage, and with great extras.
Types of AMI House Insurance NZ
AMI Premier House Insurance
This is AMI's basic house insurance offer, best for homeowners and families. It offers a comprehensive cover for your house, especially in the event of accidental loss and damage.
Replacement Cover based on the total sum insured
Upto $20,000 for retaining walls
Up to $40,000 for recreational features
Cover if you damage someone else's property
Cover for natural disaster damage
One excess only when you need to make multiple claims under one insured event
Up to $1,000 for keys and locks replacement
Market Value House Insurance
This is a special offer that insures your house in the event of personal liability or damage/loss to someone else's property, earthquake, and for demolition costs. They'll repair or repay the damaged part of your home based on the market value at the time of the insured incident.
AMI Landlord Insurance
You'll need to protect your property when it's being rented. AMI's Landlord Insurance helps to put your mind at ease through a comprehensive replacement cover for your house up to the sum insured. Your rented property will get covered for:
Sudden accidental damage
Gradual hidden damage up to $1,500
Meth contamination
Personal liability up to $1 million
Natural disaster
Optional extras: landlord's contents cover, up to $3,000 for deliberate damage caused by tenants, and no excess for glass or sanitary fixtures
To better plan your repayment, you can try AMI's house insurance calculator to get a more accurate estimate.