Snap Rentals
Snap Rentals are an innovative car rental company, offering a wide range of fleet from small compact cars, mid-size cars, to minivans. They're a fast-growing company, earning them a spot in Deloitte Fast 50 list in 2016 and 2017.
As Snap's car rental deals are made by Kiwis for Kiwis, they're guaranteed to offer the best value with easy terms, insurance, and payment options. On top of their great services, they're a sustainable company, running their fleet of airport shuttles in Auckland and Christchurch with 100% electricity.
Snap Rentals offer smart and green vehicles for your every journey across New Zealand. To know how they fare against some of the best car rental companies, get a comprehensive comparison here at glimp.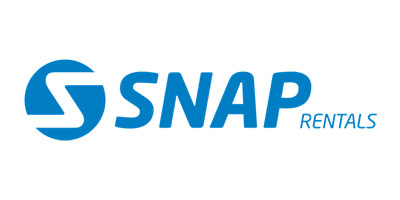 Why sign up with Snap Rentals?
Are you after a car rental company with eco-friendly business solutions? Then consider signing up with Snap Rentals! They're committed to creating a sustainable future by being the first in the industry to offer completely EV shuttle transfer vans!
Snap Rentals go the extra mile by also being the first rental company to offer Tesla vehicles for hire – gaining them the largest percentage of hybrid vehicles by a car rental company in NZ. Through these efforts, they were able to gain funding from the Energy Efficiency and Conservation Authority as well as the Government's Low Emission Vehicle Contestable Fund.
Snap's car rentals are paired with excellent customer service that ensures you full transparency about pricing and quality of cars. To know if they're the best company that offers what you need, get tailored results by comparing your options here at glimp.
Is Snap Rentals the best car rental company for you?
Snap Rentals go more than just making sure you snag the best car rental deal – they also want you to enjoy New Zealand to the fullest by letting you know the top spots and things you must do throughout the country!
As a part of the Rental Vehicle Association New Zealand, Snap Rentals want you to fully immerse in the local scene, and treat the country as your playground. They place their depots in accessible locations just outside major airports across the country including Auckland Airport, Christchurch Airport, and Queenstown Airport.
If you want to get a car rental deal from a company that cares about your travel experience, then Snap's car rental deals are for you. To score big discounts upon booking, use our comparison tool here at glimp.
Snap Car Rental Deals NZ - Auckland, Christchurch, Queenstown
Tesla Hire
Looking for an EV to rent? You may want to hire a Tesla S from Snap Rentals. It can be utilised for medium-range trips within a radius of 350 kilometres on a single charge. Tesla S is also powerful enough to propel you with 100km/h speed in less than 6 seconds! Get these benefits without astronomical prices as rental only costs about $199 per day!
Hire an EV with Snap Rental at Auckland City or Auckland Airport with standard insurance excess of $3,500 for any damages to the vehicle or third party. As it completely runs on electricity, you don't need to fill up the tank or recharge it before returning.
Snapski
Snapski are deals combined from Snap Rentals with the leading ski providers to serve as your one-stop-shop for your winter holiday trip! Aside from the car, you can also book snow chains, skis, and clothing at the most competitive prices.
Simply fly to Queensland Airport to collect your car and experience the best ski fields in the country like Coronet Peak and The Remarkables, Cardrona, and Treble Cone. These deals include a wide variety of vehicles such as compact cars, crossover cars, and SUVs with 3 or 5 days rental period.
Cargo Vans
Looking for a large vehicle to rent for your moving needs? You may just get a cargo van from Snap Rentals. You can book a Nissan Vannette or similar model, with ages not older than 12 years. These have automatic transmissions, running on petrol with 1.9-litre engines.
With a length of 4.7 metres and width of 1.7 metres, the van is more than spacious to fit all your basic needs. With a rental fee of $68 a day (based on a 3-day hire), Snap Rentals' cargo vans are suitable to accomplish the job quickly and easily.