Rent a car and drive throughout New Zealand
Compare Car Rental Deals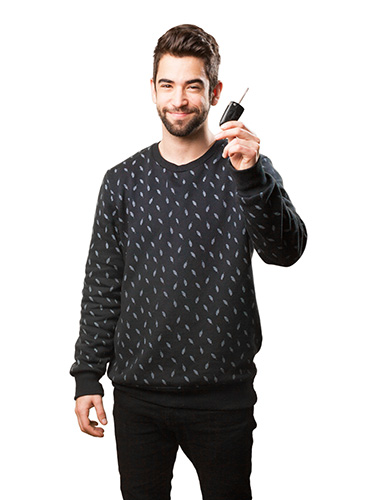 New Zealand car rental deals
glimp is on a mission to help Kiwis save on their car rental deals. With just a few clicks, you can spend less and save time and effort in finding the best car rental company! Many Kiwis have used our comparison service to find the best deal, and now's your chance to find yours too!
Simply let us know your destination, and we'll show you the best car rental deals near you.
What is car rental?
Car rental – as the name suggests – is renting a car to get from your location to your destination. This is particularly useful for international travellers who may want to explore the country out on the road. While this is more common for foreigners, car rental can also be helpful for domestic travellers who are wanting to explore New Zealand.
Before car rental companies can lease a car to you, they need to know your pick-up location, date and time, as well as your drop-off date and time. For foreign tourists, the car rental pick-up and drop-off locations are located near NZ's international airports in Auckland, Wellington, and Christchurch. For local tourists, there are local car rental companies throughout the country that offer deals near you.
Fasten your seat belts, roll down your windows, and enjoy New Zealand's most beautiful destinations! Have fun and save at the same time with some of the great car rental prices that you can find here at glimp.
How does our car rental comparison work?
Whether you're looking for car rental near Auckland Airport or somewhere down South, you can score great value deals from the leading companies in New Zealand using glimp. You can easily compare NZ's best car rental services, such as Apex Car Rental, Ezi Car Rental, and Budget Car Rental, in just a few simple steps.
Quick and easy to use
A great car can be the deal-maker for your trip, so it should be one of your top priorities when planning your travels. Fortunately, you can find an affordable and reliable car through our car rental comparison tool! Simply tell some basic details about your trip, and we'll narrow down your choices according to what you need.
Find your best deal, free of charge
The best car available for rental may not be the most affordable – and we don't want you to spend more to get it. That's why we've made our comparison tool free of charge! Whether you're renting a car in Wellington, Auckland, Dunedin or Christchurch, you can compare all your choices here at glimp without spending a thing!
Get your tailored results
When driving a car, you can ensure a smoother ride if the vehicle is customised to what you need. When you use our comparison tool, we'll give you tailored results so you can enjoy worry-free travelling. The answers that you give us will be our basis in showing you the car rental deals that match perfectly with your needs.
Car rental FAQ
Got any questions before using our comparison tool? Ask away! We've compiled the most frequently asked questions to help you in making your decision. Find out more about our car rental comparison tool at glimp.
Why compare car rental with glimp?
We save you time and money
Thousands of Kiwis have already saved time, money, and effort using our comparison tool. We've helped them find a better deal simply by getting some basic information including destination, age, credit history, and licence type. Get the best car rental deals for your next travels too!
Best place to compare
glimp uses a comprehensive comparison tool that filters the best deals from the top car rental services in New Zealand. We give you only the most accurate results to ensure the best travel experience across the country.
Compare car rental deals for free
On top of our quick and easy process, our comparison tool is 100% free! Whether you're looking for car rental deals in Queenstown, Wellington, Christchurch, or Auckland, you won't have to spend anything when comparing with us.
They talk about us
glimp is a trusted comparison website in New Zealand, renown for helping thousands of Kiwis every day. Stuff, NZ Herald, SolarCity, Truenet, NBR, and many more talk about us.
Types of car rental deals we compare
If you're on a budget trip, then an economy car may fit your needs best. This has the lowest car rental price as well as the smallest car size. Inside, the car can accommodate three people comfortably, and five people if slightly crammed. This isn't the best car if you're travelling with your family over long distances. If you're a couple, then this may be the perfect fit.
The most common type of an economy car for rental is the Chevrolet Spark, but it's generally up to the car rental company which car they'll lease to you.
If you want to take your family for a long drive, but still want to have enough space for your belongings, then you should rent a full-size car. The seating is designed to fit 5 people – including the driver – for a comfortable drive. Filling the tank with this type of car isn't much of a worry either, as it stays within an affordable range.
The most common full-size cars available for rental are the Nissan Altima, Ford Fusion, Subaru Legacy, Mazda 6, Toyota Camry, and Honda Accord.
Bringing along a group of friends and family? Then renting a van is the only option! If you're renting a minivan, you can transport as many as 9 people. If you're renting a full-size van, then you can accommodate up to 15 people with still enough room for all your belongings!
Car rental companies in New Zealand usually offer the Dodge Grand Caravan, Honda Odyssey, Toyota Hiace, Nissan Caravan, Isuzu Como, and Mazda Bongo as van options.
If you have a slightly higher budget, then it's recommended that you rent a compact car. While the seating capacity isn't any bigger, you get a bigger compartment for your stuff. The larger space means more storage and better comfort, perfect for long drives as a couple.
The Toyota Yaris, Ford Fiesta, Suzuki Swift, and Mazda 2 are the best compact cars offered by the leading car rental companies in New Zealand.
If you want to take your whole family on a getaway, then a SUV may be your best choice. This can be divided into mid-size, standard, or full-size, varying with seating capacity and the compartment for storage. If you're looking for a SUV car rental, then you will need to determine how many people are going and how much stuff you're bringing first.
If you're getting a car rental deal in Wellington, Auckland, Queenstown or Christchurch, you'll likely be offered the Toyota Rav4, Honda CR-V, Subaru Outback, Mazda CX-5, Mitsubishi Pajero, or the Toyota Land Cruiser.
If budget isn't your problem, then rent a luxury car. While you can rent it to pamper yourself for your short travels, luxury car rentals are often made if someone with a high position, a VIP, or a royalty is travelling around New Zealand.
It's important to note that not all car rental companies offer this type of car deal. Often, they're only available in big cities. It's best to look for an available service near your area, if you're wanting to rent a luxury car.
What our customers are saying:
Find the best car rental deal in New Zealand
Don't put it off any longer and save today.