NAC Car Insurance
For every different type of driver and vehicle, there's a need for car insurance that delivers on their specific needs, and this is what NAC prides themselves in. For over 18 years now, NAC Car Insurance has been providing insurance policies for high-performance vehicles, as well as other cars that fit outside the standard profile (e.g. race cars).
NAC is a business division of IAG New Zealand Limited; a company with an AA- financial strength rating. This means that NAC Car Insurance claims paying ability is very strong, fostering trust with their customers.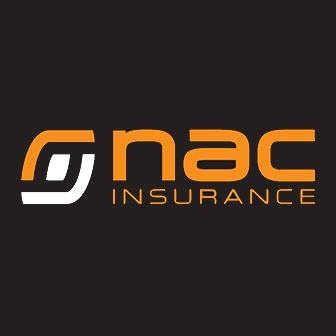 Why get NAC Car Insurance?
NAC specialises in providing car insurance to drivers that are outside the standard profile. This includes drivers with convictions, modified vehicle owners, young drivers below 25, and tourists. This has granted them experience in dealing with a wide range of customers and vehicles for more than 18 years! NAC Insurance is also a loyal supporter of the New Zealand motorsport community, and is known to help with events and sponsorship.
You can check out their Youtube channel, where you can catch up on motorsport highlights and reports from past events!
Roadside Assistance with NAC
In the event of roadside issues, you can get help 24 hours a day, 365 days a year anywhere in New Zealand! Whether you're dealing with a sudden flat tyre, mechanical breakdown, dead batteries, or even if you just need help refueling or retrieving keys locked in your car, NAC's roadside assistance can help with repairs or towing to a repairer near you.
Types of NAC Car Insurance Policies NZ - Quotes, Interest Rates
Comprehensive car insurance
Accidents can happen, even if you're a good driver, and there's just no way to account for everything that could possibly happen out on the road. So, if you use your car often, consider NAC's comprehensive cover for full protection. It even includes full access to their Roadside Assistance feature too!
Fire, theft and storage car insurance
This is a car insurance policy that's ideal for race vehicles and show cars, as it protects your automobile while it's in transit following an accident to the transport vehicle.
Third-party, fire and theft car insurance
Sometimes, you may not need full comprehensive cover for your vehicle. Third party with fire and theft car insurance help protect you from liabilities, as well as from theft and damage due to an accidental fire or arson.
Third-party car insurance
This is for drivers who are confident enough in their ability to pay for any damages their car sustains in an accident. In this case, third party only car insurance will be helpful in paying for liabilities in the event that you damage someone else's car or property.
Purchase a NAC Car Insurance Policy Today!
Find a great car insurance policy that matches your driving needs!