Vodafone Broadband Plans
Vodafone are a titan when it comes to telecommunications in New Zealand. Their infrastructure is second to none, and their plans range to fit the needs of every type of Kiwi.
Vodafone internet plans include ADSL, VDSL, HFC, and fibre connections. These plans can come capped, unlimited, naked, and with a landline. This means that no matter what your home internet needs are, there is something that Vodafone can offer you! They're also a part of the Rural Connectivity Group (RCG) through the Rural Broadband Initiative, which lets rural New Zealanders take advantage of their fast and reliable internet.
What's more is that they have easy integration with any of the Sky plans too. This allows New Zealanders to save time and money, since they would be paying less with one of the great bundles that Vodafone has to offer.
Vodafone internet plans have some of the best deals that you can score in New Zealand! Compare now and make your switch using our services here at Glimp.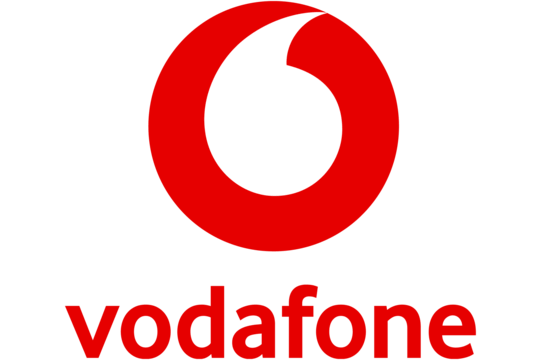 Why sign up with Vodafone?
Vodafone Wireless Broadband delivers high-quality service and fast speeds at a fair price. This allows them to build a reputation as a trusted internet service provider in the country.
If you're lucky enough to live in an area that has benefitted from the government rollout of fibre, switch to one of Vodafone's fibre plans. They also offer fibre HFC, which can offer speeds of up to 700-900Mbps download and 90-95Mbps upload.
Is Vodafone the best broadband provider for you?
If you live in a household that goes heavy on their internet usage, then you'll want the Vodafone Ultimate Home package. This comes with the Vodafone HFC fibre, which is 5x faster and more reliable than the standard fibre!
Everyone will be able to surf the web to their heart's content. If you don't need that much data, you'll be better off with the basic home package, which is capped data with 60GB on either ADSL or VDSL. If you live rurally, you can browse their range of rural plans and comprehensive offers to find the plan that suits you.
It goes without saying that Vodafone's broadband plans can always give you something that will match your needs.
Types of Vodafone Broadband NZ Deals, Plans
Vodafone Fibre Broadband Plans
Fibre is the best option for an everyday Kiwi home! Vodafone offers smart connect or ultimate home plans, so you can easily enjoy your favourite shows with your family. If you're lucky enough to live in an area that has benefitted from the government rollout of fibre, check their fibre HFC, which can offer speeds of up to 700-900Mbps download and 90-95Mbps upload.
Vodafone Naked Broadband Plans
Landlines are less useful nowadays, so you shouldn't need to have one if you'll never use it. This is why Vodafone focus on giving the best naked broadband plans in NZ. It comes with ADSL, VDSL, and fibre; so no matter what's available in your location, you can go naked with your broadband connection.
Vodafone Landline Broadband Plans
If you find landline useful in your household, and see the need to use it every day, Vodafone makes it easy with their landline broadband plans. For an extra $10 per month, you can add on a landline, which comes with free national calling. Just take note that there's a two-hour cap on national calling.
Vodafone Unlimited Broadband Plans
In this day and age, nobody wants to be left thinking about how much data they can afford to use so they don't run out each month! That's why both the Vodafone Ultimate Home plan and the Smart Connect plans come with no data cap. Having an unlimited plan takes away the worry, and means you'll never be stuck without internet again.
Vodafone No Contract Broadband Plans
Despite all of the benefits of having a contract, the truth is that contracts aren't for everyone. So for some, the freedom that comes with having no contract is worth every extra cost. As Vodafone accommodates everyone, they do have options available if you want to ditch the contract and pick up a plan with no strings attached.
Vodafone Rural Broadband Plans
Vodafone is a part of the government's RCG, tasked to deliver Phase 2 of the Rural Broadband Initiative by December 2022. This means they are specifically equipped to look after their rural clients via 3G and 4G networks. They even have a map to show which communities they service best, so rural Kiwis can easily decide if Vodafone is right for them.
Compare Vodafone broadband plans now.
Get the most out of your broadband and compare Vodafone plans today.