Columbus Direct Travel Insurance NZ
Columbus Direct Travel insurance is one of New Zealand's most decorated insurance providers, winning awards left and right for great service and company conduct. Since its beginning, Columbus Direct has offered affordable insurance to New Zealanders and strived to provide the best of service, even in the most trying of circumstances. Plus, they have a cute dog as their mascot - what's not to love. Are you thinking or getting a quote from Columbus Direct, but you're not sure if they're the provider for you yet? Compare travel insurance providers with glimp to find out which insurance plan is perfect for your travel needs!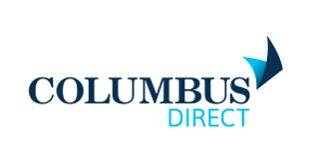 Why Get Travel Insurance With Columbus Direct
Columbus Direct is lauded for its service, has served New Zealanders and received many awards in the process. If you're after a decorated and recognised insurance provider, look no further than Columbus Direct (plus, y'know… the dog mascot).
Is It Worth Getting Travel Insurance
Asking whether you need travel insurance is kind of like asking whether you need fire alarms… it can seem like an over the top investment at the outset, but you'll be very glad you'll be glad you did invest later down the line when you're in a tight spot.
What Can I Claim?
With Columbus Direct travel insurance, you can be covered for anything you need - cancelled flights, missing luggage, stolen belongings, illness and injury, everything - and you'll be glad you did when these things come around to bite you!
It's easy to make a Columbus Direct Travel Insurance claim today. Simply call +61 2 8256 1770 or send them an email at claims@csnet.com.au. You can visit Glimp to know the right option for you.
Columbus Direct Travel Insurance Policies NZ
Single Trip
Single trip insurance cover is a great option for those who don't travel all that often, but still like to be covered and secure when they do. You don't want to buy into a huge insurance package that you're not going to use, right? Columbus Direct will sort you out with a great plan that's tailored to your travels - meaning you can rest easy when you take off, and not have to worry about disaster striking during your trip.
Multi-Trip
Some of us stay home most of the year and go about our daily lives, but some of us - you know who you are - are setting off on round the world trips every few weeks! Lucky for you, Columbus Direct has the perfect multi-trip insurance plan for you! Just get in touch with how you can cover your travel assets for multiple trips and save money in the process - just another thing to love about getting on a plane overseas.
Adventure Sports
Some of the braver individuals among us just aren't suited to the poolside good book and cocktail-in-hand type of holiday. Luckily, Columbus Direct has you covered, too. At a reasonable price, you can rest easy knowing that you're covered if something doesn't go to plan while you're scuba diving, dirt biking and skydiving your way through the holiday. Still unsure which adventure sports insurance pack is right for you? Compare providers now using glimp.