CHUBB Travel Insurance NZ
CHUBB is a worldwide insurance and security company that originated in Zurich, Switzerland. It offers many different kinds of insurance, most notably travel, which we'll unpack for you on this page! Travel insurance is a must if you're going overseas, as there are all sorts of things that can go wrong and the last thing you want is to be on your own when things go south. Travel insurance covers things like your belongings, health and hospital visits, and even aspects of flights and accommodation in some cases. Get a quote from the CHUBB website now, or use glimp to compare travel insurance providers and figure out what'll be cheapest for you.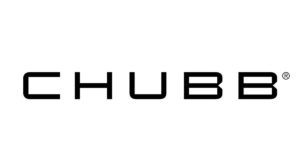 Why Get Travel Insurance With CHUBB?
Travel Insurance in New Zealand is not always clean cut, and it can be hard to know which provider is best for you when there's so much to choose from. With CHUBB, you know what you're getting, and their website is well laid out so you know exactly what you're getting into from the get-go.
Is It Worth Getting Travel Insurance?
When you head overseas, it's often an exciting time - you're ready to relax, visit loved ones or get work done. Chubb Travel Insurance policy provides an extended coverage whenever you're out traveling within or outside of NZ. Sometimes it's easy to get caught up in the moment and be tempted to save a bit of money on insurance cover - but the risks involved are often not worth it. Choose wisely!
How Do I Claim Travel Insurance?
The first step is to get all of your receipts and story in order. Then get in contact with CHUBB and follow their easy steps to file a claim. Once submitted, your claim will be vetted and you'll get your payout (or whichever reparations you're entitled to) after the process is complete.
CHUBB Travel Insurance Policies NZ
Single Trip
Single trip travel insurance is an ideal solution for those who don't travel much, and prefer to pay their insurance on a case by case basis. This instance is covered under the Chubb Corporate Travel Insurance which you and your colleagues at work can avail of.
If you don't go overseas very often, then it doesn't make sense to be paying for a permanent or multi-trip insurance plan! Compare policies now with glimp to find out which provider is best for you - it's our job to provide you with honest insights, so you can make an informed and beneficial purchase decision.
Multi-Trip
Multi-trip insurance or the Chubb Business Travel Insurance is a great option if you're a regular traveller - perfect for those that head overseas for work, or travel a lot for some other reason. If that's you, there may well be something useful in CHUBB's portfolio to service your jet setting needs - so you can rest assured that all your affairs are in order when you take off. Compare insurance providers now with glimp to see which multi-trip insurance plan is best for your travel requirements.
Adventure Sports
Are you the type of traveller who isn't quite content with just sitting on the beach and drinking cocktails? Do you seek out a bit of danger on your travels? Chubb offers insurance packages for all your extreme sport needs - from trail biking to diving to bungee jumping and beyond, you can rest assured that you're in safe hands if anything doesn't quite go to plan. Living life on the edge is fun and all, but it's even better knowing you're covered if you fall off!