AMI Travel Insurance NZ
Allied Mutual Insurance, or AMI as they are more commonly known, are one of NZ's premier insurance companies; with over 91 years experience you know you can trust them, and their travel insurance policy is one of NZ's most comprehensive. Still, it can be handy to compare quotes from various travel insurers so that you can find the cheapest, or best, policy that will suit your unique situation- this is where glimp comes in handy! AMI offers a range of travel insurance policies. You can find AMI travel insurance online too.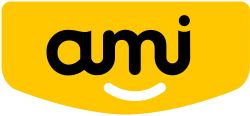 Why get travel insurance with AMI?
Travel Insurance in New Zealand can be difficult to navigate sometimes; however AMI makes this easy. AMI offer 24/7 access to a team of experts including a global network of doctors, nurses and logistical staff. AMI is one of the few insurance companies in NZ to offer unlimited cover for medical and dental services that may be required whilst you are overseas. Simply visit their official website and get your AMI travel insurance quote or compare deals using glimp.
Is it worth it to get travel insurance?
Yes! Just as you insure your house or car you should insure your trips away. If you fall ill during your trip or if the unexpected occurs and you injure yourself, medical costs and dental costs can be crippling. Travel insurance offers you protection for this and a range of other liabilities such as missed flights, so cover is always a good idea.
Travel GP service
AMI additionally offers a travel GP service as part of their travel insurance package. This means that if you are travelling and fall ill, but are not close to a doctor, or need specialist advice, then you can ring their travel GP service. AMI operates a team of doctors in New Zealand that are available by phone 24/7, so you can always access expert medical advice.
AMI Travel Insurance Policies NZ
Single Trip
Single Trip travel insurance is by far the most common and most utilized form of travel insurance. AMI's single trip travel insurance cover covers just about everything you could ever worry about, like medical and hospital treatment, lost luggage, personal liability, and getting you and your family home in an emergency. One thing to remember is that for customers aged seventy years and over, reduced maximum limits may apply and there is no cover for existing medical conditions other than those that AMI automatically include.
Multi-Trip
Multi-trip travel insurance differs from single trip travel insurance: AMI offers multi trip cover for travellers who travel two or more times a year to destinations more than 250 km away from home. If this applies to you then you should consider multi-trip insurance as it can save you time and money- take it out and you're covered for as many trips as you like, for twelve months. You can additionally choose a trip duration limit to suit your needs for the year.
Domestic Cover
AMI's domestic cover is available for travellers going around New Zealand. It provides them benefits for medical expenses, personal belongings, and other additional expenses.
Adventure Sports
AMI is also one of the few travel insurance providers to offer Domestic Travel Insurance; this is when you travel within New Zealand; if your holiday plans contain the same elements that an overseas holiday might (like plane trips, hotel bookings, etc.) then getting Domestic Travel Insurance is always a good idea! Their domestic cover option is perfect for travellers travelling within New Zealand; if your plans whilst traversing the country change unexpectedly, AMI can cover the cost of cancelling or amending your flight, hotel, or rental car bookings and other expenses, up to $10,000.
Overseas Cover
AMI's overseas cover has all the essentials for travelling out of the country. They cover medical and hospital treatment, personal liability, and in the case of emergencies, fare to get you and your family home. They can also cover delays, disability, personal belongings, and rental car excess.