1Cover Travel Insurance NZ
1Cover specialises in travel insurance, so you can rely on them having the right policy for whatever situation you're in. You can curate your policy so that you are only paying for the benefits that you really need. If you're going on a cruise journey you won't want to also pay for skiing and snowboarding cover. You can use glimp to compare the options from 1Cover to other travel insurance providers to make sure that you find the cheapest possible quote, while still covering everything that needs to be covered.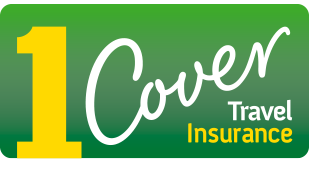 Why get travel insurance with 1Cover?
You'll have a range of options looking for travel insurance in New Zealand, but 1Cover is one of the few providers who actually specialise in travel cover. They have plans available for all sorts of travel so you'll have no trouble finding a 1cover travel insurance quote that will actually cater to your needs. You can get senior or student specific cover, single or multi trip cover, cover if you're already overseas or domestic cover. Whatever best suits your needs.
Is it worth it to get travel insurance?
Travelling overseas without travel insurance can be extremely risky. Even if you are fine with the risk of something happening to your tickets or luggage, there's always the possibility of something untoward happening to you, leaving you with an incredibly expensive hospital bill. Other countries don't extend the same medical care to tourists as New Zealand, so you can quickly rack up an expensive bill if you don't take the necessary precautions.
What can I claim
Depending on the type of cover you build into your 1Cover policy, there are a myriad of things that you can claim for. If something happens to your luggage and it ends up lost or stolen, you may be able to claim for it. Even if something happens to your rental vehicle, if you have a comprehensive policy, you'll be able to find cover.
Remember that a 1cover travel insurance excess is applied when you purchase your policy. You will be reimbursed by 1Cover on the amount agreed upon once you make a claim.
1Cover Travel Insurance Policies NZ
Single Trip
If you're looking for straight forward cover for a single trip overseas, 1Cover can create the right policy for you. You'll be able to choose between comprehensive cover and medical only cover. The comprehensive policy will not only cover hospital expenses, but things like resumption of journey, hospital cash allowance, accidental death, loss of income and permanent disability. There are also a range of luggage, cancellation and other ancillary benefits offered by the comprehensive plan.
Multi-Trip
If you travel overseas frequently, a 1Cover frequent traveller policy could save you money. 1Cover will give you three different annual options, you can choose a 21 day maximum, 45 day maximum or a 90 day maximum. You travel overseas as much as you need, but each policy is based on your maximum trip length. You can get as much cover as you need, when you are getting a quote just stipulate whether you also want cover to extend to ski, high-value items, cruise, or car rental excess.
Adventure Sports
If you're going overseas for skiing or snowboarding, 1Cover has a specific travel insurance policy for you. This way you can get unlimited medical cover, and cover for all of your equipment if anything happens to it while not in use. It'll also cover you in the event of a cancellation where illness or injury may prevent you from using services that you've prepaid for. Even if you encounter bad weather delays or an avalanche, 1Cover will sort you out.