SBS Bank Term Deposit
SBS is a locally-owned bank that started in 1869. They became one of New Zealand's leading financial service providers and have been operating as a mutual bank founded by Kiwis for Kiwi customers. They've offered various banking products including home loans, personal savings, credit card, insurance and investments to support every short and long-term goal of their customers. With SBS Term Deposit, you can earn at your chosen term at a fixed SBS term deposit rate and receive fixed returns at maturity.
SBS Term Deposit brings you additional income without worrying about losing your investment. If you're interested, you can start an SBS term deposit account and compare SBS bank term deposit rates using glimp's comparison tool all for free.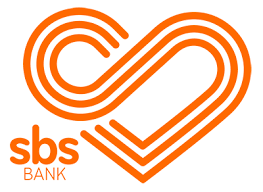 Why invest in SBS Bank Term Deposits?
SBS Term Deposit gives you stability and flexibility when it comes to your finances. They offer competitive SBS term deposit interest rates and allow you to choose a term according to your preference. SBS is a customer-focused institution that puts your needs first. You can inquire about your term deposit by email, landline, or through their SBS local support who can accommodate you any time.
With a minimum deposit of $1,000, you can start investing in an SBS Bank term deposit for terms between 6 to 36 months that are paid monthly or at maturity into your SBS deposit account. You can rest assured that your money is growing daily and can be paid to you according to your deposit's maturity.
Easy application
To proceed investing in an SBS term deposit, you can open an SBS bank account and register for your internet banking profile. Applicants can settle their new accounts provided that they comply with following requirements:
18 years of age
A NZ citizen or permanent resident
Applying for a personal account
NZ driver licence or passport
NZ IRD number
Proof of address, e.g. utility bill
​Money to transfer to your new investment
Investment Group
Joining with SBS bank is easy and can bring you a broad range of opportunities through their financial services. Upon successful completion of any of SBS offered products, customers are free to consult with their specialists for better understanding of their investments. SBS aims to make Kiwis financially smart by providing these services which could eventually help the bank to reach out to Kiwi households and businesses nationwide.