Kiwibank Term Deposit NZ
Kiwibank is a country-known financial institution that has helped Kiwis in their long-term goals. They offer various investment options that are curated to suit each individual's lifestyle, needs and income.
Kiwibank Term Deposit is offered to improve your finances in a span of time. It's an assured investment where your money is safeguarded and growing at the same time, with Kiwibank term deposit interest rates that ranges based on how long you want to invest. Businesses are also open to invest in Kiwibank term deposits. They exclusively create a term deposit scheme that will fit the requirements of companies for the growth of their funds and other assets. Kiwibank online is likewise accessible to all users for easy viewing of their balance and transactions.
If you're a Kiwibank account holder and would like to receive additional income, you can invest in a Kiwibank term deposit today. You can browse over at glimp and compare Kiwibank term deposit rates free of charge!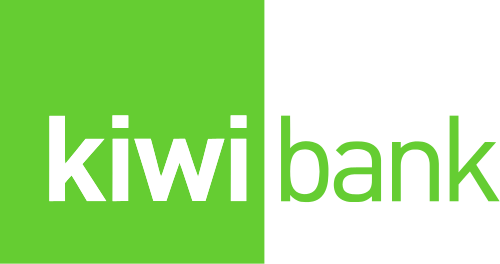 Why invest in Kiwibank Term Deposit?
Opening a Kiwibank term deposit is like putting funds into a savings account except you grow your money faster than a standard bank account. Kiwibank ensures that customers are offered these types of investments to secure an increase in their savings. A Kiwibank term deposit can assure that your deposit is growing at a fixed term and interest rate starting from 0.50% per annum based on your agreed term deposit. You can choose to deposit at a term of 30 days to 5 years, which at maturity allows you to earn 0.90% per annum when you deposit a minimum of $10,000.
PIE Term Deposit
A Portfolio Investment Entity is a kind of investment where you deposit an amount of money for a certain term. Once settled, Kiwibank agrees to pay you a specific rate of return or interest on that money on your agreed term.
Here's a rundown of terms you can select and their corresponding Kiwibank Term Deposit rates:
90 days - 0.40% p.a.
100 days - 0.45% p.a.
120 days - 0.50% p.a.
150 days- 0.60% p.a.
6 months - 0.90% p.a.
200 days- 0.90% p.a.
9 months- 0.90% p.a.
1 year- 0.90% p.a.
Take note that this would vary upon payment of tax at the top marginal rate. Contact Kiwibank for more details or try out their Kiwibank term deposit calculator if you want to plan everything out yourself.
Kiwibank Term Deposit NZ: Offers
Standard Term Deposit
A Kiwibank term deposit is open for all Kiwi investors with a minimum balance of $1,000. You can choose from terms ranging from 30 days to 5 years, and earn as much as 0.90% per annum for a term of 5 years with a $50,000 minimum deposit. If you wish a regular return of investment, you can agree to be paid monthly, quarterly, six monthly or annually into your Kiwibank account of another NZ-based bank account.
Business Term Deposit
If you're interested in investing for your business, Kiwbank term deposit for business is your best bet. With a minimum investment of $1,000, you can start growing your funds right away. To get higher return of investment, you can opt to wait until the maturity of your business term deposit.