Heartland Bank Term Deposit NZ
Heartland Bank offers the best investment options for all types of Kiwis. They're a customer-oriented banking firm that provides financial solutions and opportunities through savings, loans, mortgages and their term deposit option. Heartland term deposit allows new investors to deposit for $5,000 on terms ranging from 1 month to 5 years. They're currently offering the most competitive term deposit interest rates, topping all other New Zealand-based banks with 1.30% per annum on a 2-year term. Indeed, Heartland term deposit is your best choice when it comes to growing your deposits.
Know how you can expand your savings by opening a Heartland Bank term deposit today. If you're unsure about which option is the right one for you, head over to glimp and compare interest rates using our easy-to-use comparison tool for free.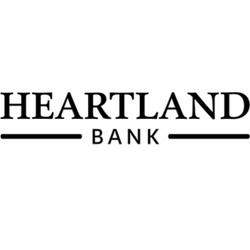 Why choose Heartland Bank Term Deposit?
Heartland Bank is a proud Kiwi-based finance company that lets customers select from their wide selection of services at their own convenience. They make things easier for Kiwi investors through their Heartland Bank mobile app and internet banking. With just a few clicks, you can access your deposits and growth of your Heartland term deposit without the need to inquire. They're recognised as one of the top banks in the country from 2018 to 2020, making Heartland Bank Kiwis' companion when it comes to safeguarding their investments.
Special Term Deposit
If you opt for a compound interest on your term deposit, you can instead open for a special term deposit with Heartland Bank. They have special offers with interest rates starting from 1.10% on a 1 to 6 month term deposit and terms ranging from 9 to 18 months, and 2 to 5 years.