Bank of India Term Deposit NZ
Bank of India is one of the world's growing banking institutions that was founded in the early 20th century in Mumbai. They've expanded throughout India with over 5,000 branches, offering financial solutions to families and individuals working in their respective towns. Later, Bank of India explored internationally through joint ventures and successfully opened branches in London, Paris, Tokyo, Singapore, Hong Kong, New York and finally landed in Auckland in 2008.
In their objective to offer kiwis innovative banking services, they opened a wholly owned subsidiary BOI NZ Ltd. that provides commercial investments including savings, current and Bank of India term deposits and various loan products. Their prestige in the banking industry has made them a smart choice for term investments which Kiwis can opt for in growing their savings.
Know more about how your investments options with Bank of India using glimp and lock in a Bank of India term deposit rate right away!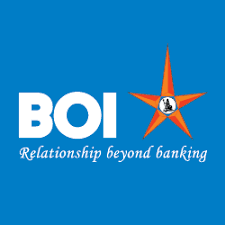 Why choose Bank of India Term Deposit?
Bank of India is a premier bank with multiple subsidiaries all over the world. This makes Bank of India a preferred choice when it comes to opening investments, assuring customers of a safe and secure transaction from start to finish. They've been engaging customers into expanding their finances since 1905 in India and brought these expertise in New Zealand. Their history proves that Bank of India term deposit is ideal for anyone who wants to earn more. They offer the most competitive term deposit rates with at least 0.75% interest for a deposit of $5,000.
Straightforward Agreement
Bank of India's term deposit contract provisions are clear enough to avoid any confusion in the future. They offer a no retention policy in their term deposit where customers are paid their returns on the day of maturity monthly, three monthly or six monthly as agreed. However, Bank of India can withhold payment due to certain legal reasons that could compromise both the bank and the customer — this will secure both parties from civil damages or liability.
You can check their Terms and Conditions here.