Bank of Baroda Fixed Deposit NZ
Bank of Baroda New Zealand Ltd. or BOB is a subsidiary of Bank of Baroda-India International Bank that was registered in 2009 under the Reserve Bank of New Zealand Act 1989. They're the first Indian bank in the country that accommodates thousands of Kiwis for their investments, loans and remittances. Their continued support and top-quality banking services lure in Kiwis to invest in BOB through term deposits.
Bank of Baroda term deposit is recommended for those who want to earn a higher interest rate and, at the same time, can invest a fixed amount for a certain period. The customer has the option to invest for a term of 1 to 6 months, which is advantageous for young professionals, businesses, organisations and seniors who can increase their savings in a matter of months.
If you're interested in opening a fixed deposit with Bank of Baroda NZ, you can sign up through their official website or head over to glimp and compare Bank of Baroda term deposit interest rates according to your income.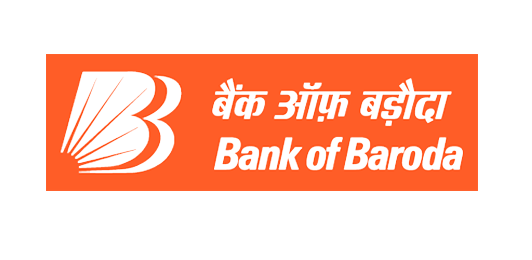 Why choose Bank of Baroda?
Bank of Baroda is a go-to bank for your everyday needs. Not only do they offer the most affordable rates, but they also accept fixed deposits in NZ and US dollars, making bigger earnings when converted to the local currency. They have branches in Wellington and Manakau, and a main office in Auckland where all are considered the busiest areas in the country. Considering these locations, more entrepreneurs can directly open investments with BOB. They also have Net Banking for those far away from their official branches.
Bank of Baroda At A Glance
To start off with your fixed deposits, you're required to have NZ$1,000 for NZ dollar accounts, and US$1,000 for US-held dollar accounts. You can opt for a term deposit between 1 and 6 months with an interest rate based on the amount of your deposit, the currency and period of maturity. You're also allowed to withdraw up to 90% when you loan against your fixed deposit, letting you spend on urgent needs right away.
Types of Bank of Baroda Fixed Deposit NZ
Monthly
When you select a monthly term deposit with BOB, interest or returns are paid monthly after your initial deposit. This will be credited to your account and will be taxed if applicable. It's ideal for those who need a stable income aside from their full-time jobs.
Annual
In an annual fixed deposit, BOB offers from 1 to 5 years deposit with a minimum of NZ$1,000. Customers can receive increased returns each year on long-term deposits. Bank of Baroda term deposit interest rates still depend on your fixed deposit amount and maturity date. A registered user of the BOB Net Banking can view and manage his own account for updates with just a few clicks.
Recurring
This product offers an easy saving method where Kiwis can contribute small amounts of NZ$50 a month or in multiples of NZ$10 that can provide bigger returns each month. With BOB's recurring deposits, you can contribute up to NZ$10,000 depending on how much you like it. You can also take out a loan from your recurring account with an interest of 2% a year over the Bank of Baroda term deposit rate on a monthly basis. Upon maturity, the whole savings can be reinvested or utilised by the account owner.