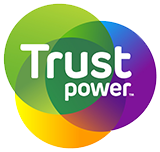 Compare Trustpower Broadband Plans Now
Leave a Review
Trustpower Review
We've asked our users to review Trustpower and these are the overall results. For individual Trustpower reviews, scroll below. Please note, we only show power reviews with comments.
ADSL
How did the switch go?
3.8
Customer Service:
3.7
Clear Billing:
4.2
Total Reviews:
6
FIBRE
How did the switch go?
4.2
Customer Service:
4.5
Clear Billing:
4.7
Total Reviews:
17
VDSL
How did the switch go?
4.2
Customer Service:
3.8
Clear Billing:
4.2
Total Reviews:
6
Showing individual Trustpower ADSL broadband reviews
Any comments?
Wouldn't upgrade to VDSL without an additional charge and no negotiations so have since left and found a better plan.
Any comments?
Sometimes the ADSL service drops out on Friday evenings and other times. I was going to switch providers for someone cheaper but when I informed Trustpower of this they gave me a credit for staying. This will keep me with them for a bit longer even though they are not the cheapest (and nor are they the most expensive)
Showing individual Trustpower FIBRE broadband reviews
Any comments?
Love their kiwi service
Any comments?
Hi, I actually used Glimp to move away from Trustpower as our monthly rate has gone up since changing power companies. Orcon looked best until we found out the home phone had to be plugged into our data & that's no good for us as we have a toddler so phone needs to be up high! That information on the initial Glimps page would have been handy.
Any comments?
I really only signed up with trust power because I chose them as my electricity suppliers and it just seemed easier having power and internet in 1. But other than that I had to pay for my modem, the connection took a very long time. And because I got fibre I needed extra cords
Any comments?
Getting it hooked up was very hard took ages to get it sorted. It also affected the phone as well. No credit was offered and they wouldn't even forward the calls to my cellphone. All this drama while loosing my sister to cancer she was terminal and passed while trying to sort it out. I told them my phone was real important and they didn't care. Have NEVER recommended them to anyone else and never would. Only still with them cause it's convenient and can't be bothered changing
Any comments?
Great to deal with
Any comments?
It is difficult to rate Trustpower customer service because on one hand it is really easy to get through to talk to someone - unlike any of our previous providers. Telecom was especially unresponsive and the time spent waiting on the phone was the main reason we changed ISPs. However the Trust power help desk is not particularly helpful or knowledgeable, and although they promise call backs they either don't call at the arranged time or never call at all. Our ' super-fast' fibre service is neither fast nor super. It drops out all the time, which is a problem that we didn't have with Telecom (who installed the fibre connection). I have given up trying to resolve these issues through the Trustpower help line, and instead have resorted to using (and paying for) private IT support. I don't know if other people have problems with their trust power fibre connection, but ours are ongoing - and only started when we switched ISPs.
Showing individual Trustpower VDSL broadband reviews
Any comments?
I have heard of issues both customer and internet service, but haven't had an issue myself
Any comments?
No comment.
Any comments?
Trustpower is competitive with other company prices, but internet does drop out every so often.