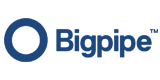 Compare Bigpipe Broadband Plans Now
Leave a Review
Bigpipe Review
We've asked our users to review Bigpipe and these are the overall results. For individual Bigpipe reviews, scroll below. Please note, we only show power reviews with comments.
FIBRE
How did the switch go?
3.9
Customer Service:
3.4
Clear Billing:
4.1
Total Reviews:
11
ADSL
How did the switch go?
2.9
Customer Service:
2.5
Clear Billing:
3.5
Total Reviews:
8
VDSL
How did the switch go?
3.5
Customer Service:
2.5
Clear Billing:
4.0
Total Reviews:
4
Showing individual Bigpipe FIBRE broadband reviews
Any comments?
Amazing service, and very knowledgeable staff. Despite being email only support, it's super quick. Broadband service by geeks for geeks. :)
Any comments?
Poor customer service, lacking of technical knowledge, inefficient. Very poor experience and frustrating first days upon setting up my broadband
Any comments?
The only thing I don't like is that the only billing option is through a credit card - other than that, I would highly recommend them.
Any comments?
Bigpipe are one of the best ISPs I've ever had to deal with. So simple, affordable and just amazing customer service. When we moved and we're unsure where we would end up we had to close off account... That was so easy and stress free. Then once we we're settled we knew starught away we would go back to Bigpipe... We got all the perks again (free first month free connection and free modem)
Any comments?
Horrible installation experience. horrible enough so that i decided to provide a review here. avoid if you can. slow in response if it was responded at all. received irrelevant emails with inconsistent messages by a mixture of staff and computer-auto. i had to send quite a few emails to get a response. then staff blamed me ( yes, that is right. they emailed back to blame me) for sending multiple emails, which made their lives difficult. why did they make my life difficult in the first place then?
Any comments?
Great sign up bonuses and fair pricing overall.
Any comments?
Their chat support doesn't work. Hopeless
Any comments?
Had a full outage for a week due to their modem failing and had to use mobile data instead during this time. Bigpipe refused to replace the data used and left me at a loss. Will be switching away from them at the earliest opportunity
Showing individual Bigpipe ADSL broadband reviews
Any comments?
No phone support. Email/social media only. This would be fine if concerns/queries were responded to in a timely and coordinated manner. Sometimes two different staff members will reply to the same query via email with different answers. Facebook messages are responded to quickly at first but then sometimes left for hours or days. Occasionally not responding to multiple messages for weeks, until another issue is bought up.
Any comments?
Bigpipe has been hassle free, simple and amazing to deal with from day one. Their app is awesome. Customer service is amazing, we were late paying a bill and they were so lovely and understanding of the situation. Will never use another provider from now on.
Any comments?
I leave a one-star because there is no option for non-star. I would rate this one as low as possible. It actually motivated me to come here and rate it- think how bad it was. I generally am too lazy to provide comment online - whether good or bad.I tried to have them install ADSL for me ( was gonna do Fibre but compromised eventually). waited for days to get approved and then waited to get the modem. When the modem came, It did not work. Tried for two days. The technician they outsourced in the Wellington area and themselves did not respond or (in cases they responded) did not provide useful responses. And at one point they were emailling things like 'looks everything is connected, so we will start to charge the bills now...'Additionally, I found myself receiving irrelevant emails with inconsistent messages from them while I was waiting for someone to help ( which never happened). Finally, I decided to leave and emailed them again. And, unsurprisingly, no response. I guess I was at the point of having had enough. So, I sent multiple emails, requesting nothing but withdraw. Then, one staff member dealt my case, but the other tried to close my ticket when I had not received any return bags let alone sending their BRILLIANT modem back. Naturally, I told the other staff member not to close my ticket- when I have not returned their device to them.THEN GUESS WHAT? A third staff member emailed back, blaming that I created multiple emails/tickets for them, "making it incredibly hard" (for them). I was so cross... Why did they make it incredibly hard for me in the first place then? Why did not I blame them for this but let them blame this to me? Why did not anyone acknowledge that it was how they approached my case that made my life horrible for a week in the first place?I would not even be bothered to post this rating hadn't I received the blame email from the third staff member, who helped me none during the whole process and came up in the very end, making a very arrogant judgement. I guess my name does not look Pakeha enough to earn his respect, but conversely well deserves blame.[A very quick update] they sent me a return bag...but guess what? The bag is just too small to put their modem box in. I kept the courier bag that was used to send me the modem... clearly, there is a size difference. I just couldn't be bothered with these people. I think it is their strategy to delay and charge me for the modem... There is nothing positive in working with them. Not even at the very end of the story. To be able to achieve this is also a miracle.
Any comments?
BigPipe's customer service is absolutely terrible. I signed up for internet on July 17th and was told that I would get my connection date within 24 hours. I didn't get my connection date until July 20th and I was told that I would be connected to internet by 7 p.m. July 22nd. It is now July 25th and I still have been unable to connect to internet. The customer service department has not been taking this issue seriously and refuses to call to resolve the issue. I would not recommend BigPipe.
Any comments?
During the most recent outage 6/8/19 to 11/8/19 , it took 3 days to get an answer from their fabulous customer service team (NOT) 5 days to get service restored. Yes, it was a lines issue but I had to contact Chorus to find out any info at all. lucky I had saved the tech's number from previous faults.So extremely disappointed in the lack of customer service and the faceless environment at bigpipe.So disappointed I'll probably move tp Vodafone so that really says lots.
Any comments?
Very slow wifi within the first three months. Now 10 months in, our wifi takes a number of minutes to load one page, in most cases, the page does not load at all. Videos, and movies are unable to be watched. We have made various attempts to adjust the modem and make contact with staff at Bigpipe but have had no help. Very disappointed in the service and will not choose this network again.
Showing individual Bigpipe VDSL broadband reviews
Any comments?
Never really used their customer service, but suspect it would be tricky as its online only
Any comments?
Really enjoy this broadband. No issues or hidden fees.
Any comments?
Three weeks later and still no Internet! !Wish I never signed up.
Any comments?
Three weeks later and still no Internet! !Wish I never signed up.