Meridian Energy Power Plans
Meridian Energy company produce the most energy out of all the suppliers in New Zealand. Because of this, they were hailed as NZ's fourth-largest retailer as of 2015.
Meridian Energy have a strong focus on renewable energy sources, as reflected with their company slogan 'Wind. Water. Sun'. Their power plans are split into low user options and standard user options, so there's a fit for every type of customer.
Do you like the sound of Meridian, but you're unsure whether to commit right away? Compare power plans first with glimp's comparison tool to discover all of your options.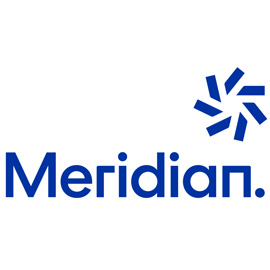 Why sign up with Meridian Energy?
Meridian Energy power plans are prime options if you want to live a clean lifestyle, as they readily offer renewable energy options such as solar, wind, and hydro.
They're also a great choice for those who want to give support to New Zealand's mission of generating power through clean energy. Whether you use a little or a lot of electricity, Meridian Energy have a plan to suit your needs.
Use the glimp comparison tool to compare Meridian Energy alongside other providers, and find out which power company offers the best deals.
Meridian Energy rates
Pricing with Meridian Energy power plans varies from customer to customer. If you're living in a smaller student flat or a studio apartment, the Low User plan is perfect as you pay less for using less.
By the same token, if you're powering a large family home or student flat, you'll be charged more for the heightened usage with the incentive of saving over time - so it's best to get their Standard User Plan.
Meridian Energy Plans NZ - Rates, Deals, Price
Low User Plan
As the name suggests, Kiwis on a low user plan are charged less for their consumption, because they generally use less electricity on average. If you want to know if you can get this type of plan for your home, you can find it out when you compare deals using our tool.
Standard User Plan
The Standard User Plan is for those who use more power – large houses, for example – and requires more energy to match their usage. Standard User plan customers are also charged a slightly lower rate for every unit of electricity that they use. Meridian Energy's customer service team is always available for consultation on how this works, as it can vary depending on the user and the type of power supply to their home.