Megatel NZ
Since 2001, MegaTEL NZ have provided Kiwis with high-quality broadband services, which has earned them the recognition of being a trusted provider in New Zealand. They're an one-stop-shop for broadband, voice over broadband service (Voip), mobile, electricity and gas. When you're with MegaTEL, you can skip the long waits and lines; all you have to do is get in touch with them online and they'll help you sort out the utilities you need
MegaTEL are committed to continuously improving their customer service in order to meet Kiwi expectations and standards. At the same time, they encourage Kiwis to become more independent when it comes to managing their bills through their self online service.
MegaTEL's energy rates are competitive, and fees are imposed only on what truly matters. As they provide a range of utility services, you can get a bundle that combines all your broadband, mobile, electricity and/or gas services together.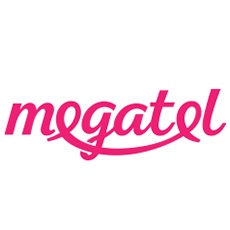 Why sign up for MegaTEL?
MegaTEL offers broadband, mobile, electricity, and gas services at fair prices and in convenient bundles. When you apply for bundled services, you can get exclusive benefits and discounts. Paying your bills is also hassle-free, as you can choose to do so through direct debit, bank deposit, or internet banking.
Customised services for Kiwis
MegaTEL's customer service center knows how to communicate well with Kiwis, because they're also Kiwis themselves! It will be easy to let them know exactly what's on your mind, and they can give you the most suitable recommendations tailored to your needs.
Easy troubleshooting
If you experience inconveniences with their services, they can easily assist you through their MegaTEL Router, which provides a remote access function between you and their customer service, to troubleshoot any concerns.
MegaTEL Power Plans NZ - Rates, Deals, Price
Residential Bundle Plans
Bundled offers for Kiwi households consist of the 'Premium Mesh WiFi Promotion' and 'Better Together Promotion'. These promotions combine broadband, electricity, and/or gas together on a 24-month contract. The download speeds are no less than 100Mbps, and upload speeds are greater than 20Mbps. When you bundle your electricity, gas and broadband together, you can get fibre unlimited broadband for only $59.99 per month!
Business Plans
MegaTEL provide businesses with a variety of offers, from simple plans (gas or electricity) to bundled plans (combination of all their services). Most MegaTEL energy reviews include positive experiences on business bundled plans, as they focus on helping Kiwis' spend less on their utility bills and save more on profits. Try one of MegaTEL's business plans today and see just how much you could be saving!