SBS Bank Personal Loans
SBS has been in banking and finance for over 150 years. And today, they stand stronger than ever in delivering their duty to help the wider community. They pride themselves on being more than just a bank. In fact, they are dedicated to their mission as a company that puts Kiwis at the center of everything they do, and aspire to build lasting relationships with their customers.
SBS Bank offers personal loans that are hassle free and convenient. SBS Bank personal loans in NZ can be used for buying a car, pay unexpected bills, consolidate your debt, and so much more! There are plenty of ways to use your personal loan which SBS Bank applies with competitive rates, flexible terms, and payments.
Go on a luxurious holiday or buy your new car — anything is possible with an SBS personal loan! If you're interested in getting an SBS Bank personal loan, use the SBS personal loan calculator or head on over to our loans calculator and learn about the expected repayments on the amount you plan to borrow.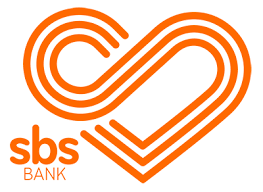 Why apply for SBS Bank Personal Loans?
Applying for an SBS Bank personal loan may be one of the best decisions you'll make. It's easy to apply for one. All you need to do is to get in touch with SBS Bank online, through phone, or by visiting the nearest branch. They'll ask for your personal information and details about the purpose of the loan, and you can get a decision fast. SBS Bank insists that "whatever it is," they can help, and no matter how big or small the amount they'll do their best to help you get an approval as well.
Is a personal loan from SBS Bank right for you?
Considering its flexibility, an SBS Bank personal loan in NZ suits most Kiwis. SBS Bank won't dictate how you want your personal loan to be used. They'll only help you make repayments properly to help you sail smoothly with your loan. After all, you borrowed money to enjoy the goods in life and not to worry about debts. You can borrow as low as $1,000 and make repayments based on your personal situation.
Types of SBS Bank Personal Loans NZ - Interest Rates & Calculator
Secured personal loans
There are two types of secured personal loans from SBS Bank: Vehicle Loans and Flexible Home Loan.
Vehicle Loans: You can render your car as the security, borrow a larger amount of money and have a reduced interest. SBS Bank can also give you a pre-approval before you hunt for your new car.
Flexible Home Loan: Interest rate will be based on floating home loan rates to help you save money because the interest rate isn't fixed and can, therefore, go lower depending on market changes. To apply, you'll undergo a brief consultation for the home loan, further documents to provide, security registration, and other processes. Don't worry, because the process may seem tedious, but it's quick and easy! If you currently have an SBS home loan — a First Home Loan or Residential home loan — you can apply for a Secured Overdraft and render an asset to the bank as security.
Unsecured personal loans
Generally, an unsecured personal loan means not having a collateral or an asset to be rendered as a security. You can use SBS Bank's unsecured personal loan as a quick financing solution if you're looking forward to sending your child overseas to study, renovating your home, buying furniture and appliances for your home, and other personal expenses. You can get an approval in just minutes and have the money in your bank account in 24 hours. It's flexible and straightforward!