Payday Loans NZ
A payday loan is a high interest, short-term loan based on the borrower's income and credit profile – perfect for immediate cash needs. Its principal is typically a portion of the person's next paycheck and is also referred to as a cash advance or check advance loan. Borrowers don't need any collateral; they just need to present a pay stub to get this loan. You can usually get payday loans even with bad credit.
Note that it's only available to private individuals and not for business entities or purposes. You must also be a permanent NZ resident citizen at least 22 years of age to be eligible for this loan. Fortunately, many providers do offer an option to acquire payday loans online, which helps with accessibility.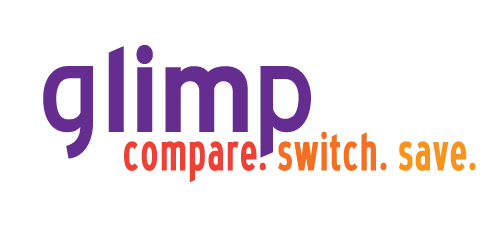 Compare Payday loan providers with glimp!
Fast payday loans can be really useful for boosting your emergency funds in case you need it. That's why glimp has compiled all the payday loan policies available for you. Compare all the deals in one place to save you time and effort on scrolling from website to website. Give our comparison tool a try today and find instant payday loans for your needs!
Compare Payday loans providers with glimp
With all the competitive options out there, it can be daunting to start comparing and jotting down details of every available policy – that's why glimp is here to help you find easy payday loans tailored to your needs.
We've narrowed down the list of providers available so you can browse through them at your own pace. This makes things more efficient for you, allowing you to reach a decision faster.
Simply provide a few details about your needs, and use our tool to further tailor your search results. Try it out today and find a good payday loan in NZ. No credit check is even a consideration under some providers, allowing you to find a deal even with a bad credit history!
Why compare with glimp?
We save you time & money
Easily compare and find a good personal loan in NZ. See rates, benefits, and other features side by side without the added hassle.
Best place to compare payday loans in NZ
Thousands of Kiwis have already purchased payday loans that match their needs. Use our comparison service so we can help you find one as well!
Compare loan policies for free
glimp is 100% free! You pay us nothing regardless of which provider you switch to or choose.
They talk about us
We've been mentioned by various news outlets such as stuff, nzherald, Solarcity, Truenet, nbr, and many more.

More about Payday Loans NZ
Got any questions about applying for payday loans? Browse through our FAQ below and see if your inquiry had already been answered.
What kind charges do lenders typically add to Payday Loans?
It varies from lender to lender. You can always check their terms and conditions on their websites as transparency is mandated for their fees and charges. Simply click the link on our comparison page and it should automatically take you to the page you need.
How do interest rates work for payday loans?
Unlike other loan types that are paid annually, payday loans tend to charge at a shorter time period. For a better comparison, multiply the interest charged on a payday loan. It would give you a clearer picture of how competitive these offers are when stacked against each other.
Is it possible to get payday loans if you have bad credit?
It's still possible to get a payday loan even with bad credit history. For this type of loan, lenders would be more concerned with your ability to pay them back rather than your history. You just need to ensure that your income and financial history over the past months leading to the sign-up are all sorted out.
How can you determine if the lender is reputable or not?
Browsing through their website to look for their terms and conditions, as well as pricing is a good indicator of reliability. Generally, the more transparent they are, the better. If you use our comparison tool, rest assured that we only work with credible lenders and providers.
Are there any alternatives to payday loans in NZ?
Of course! You may check out some government services and see if you are eligible for financial assistance. If your debt has something to do with your utilities, you can contact your providers to see if you can work out a payment plan. As for loans, you can look into secured loans if you have collateral that you can put forward.