Kiwibank Personal Loans NZ
Kiwibank loans are ideal if you are looking at making a big purchase or just want to consolidate your existing debts. Kiwibank will give you the option to adjust the length of your loan from 6 months to 7 years, this will adjust the price of your repayments. You'll also get the option to make your repayments weekly, fortnightly or monthly. Kiwibank also offer debt consolidation loans, where you can merge all of your existing and smaller loans into one simple and achievable debt. You can compare personal loans here with glimp to find if Kiwibank are the right company for you.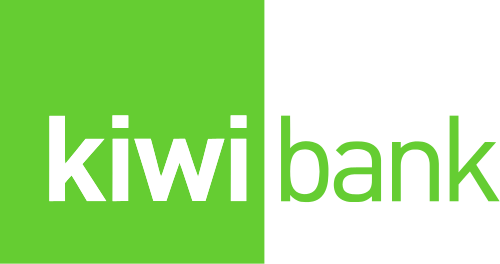 Why get a loan with Kiwibank?
Kiwibank is a well trusted NZ banking organisation, they offer a range of home loans, car loans and personal loans for New Zealanders. They are transparent about the rates they charge for certain size loans, you can look at the rates and fees page of their website to see exactly what you'll need to pay for. A personal loan between $2,000 and $9,999 will have an interest rate of 18.95%, and personal loans above $10,000 have an interest rate of 16.95%. The interest rate will be fixed for the term of the loan and you'll be able to see the cash in your account the day after your application gets accepted.
To help you manage your loan, you can use the Kiwibank personal loan calculator or visit glimp to view more options for your needs and income.
Kiwibank interest rates
The interest rates for Kiwibank depend on the type of loan that you are taking out. They range from 12.99% to 18.95%, if you know what you're after it'll be easy to tell what rate you'll get. There are also a few fees to consider. The establishment fee will be $240 for everyone except graduate pack customers who are exempt. There's also the late payment fee of $35 per late payment. There is possibly an extra payment handling fee of $1.50 per payment if you make a cash payment through a PostShop.
Types of Kiwibank Personal Loans NZ - Interest Rates & Calculator
Kiwibank Debt Consolidation Loans
If you have multiple loans and are struggling to pay them or even just to keep track of them, setting up a debt consolidation loan is one of the best ways to get back on track. Simplifying your loans into one will make paying them off more achievable. You'll know exactly how much you need to be paying off and can set a timeline for you to reach financial freedom.
Kiwibank Car Loans
For vehicles with a value of more than $6,000, Kiwibank offer car-specific loans. In these car-specific loans, you may be paying less interest than the personal loans offered by Kiwibank, but these loans will be secured by your vehicle. If you default then Kiwibank will legally be able to take your vehicle. Your interest rate will remain fixed throughout the duration of your loan, but you can make additional repayments at any time and pay the loan off faster.