Finance Direct Personal Loans
Finance Direct is an NZ-based lending company offering financial services and solutions since 1999. They provide an easy lending process for all types of loans, including property and business financing, debt consolidation and personal loans. Being an independent lending firm, they're able to conduct a peer to peer lending service, which allows them to accommodate more applications everywhere. They also offer some of the most competitive rates and terms to adapt to a person or business' credit profile.
Finance Direct aims to help Kiwis with their financial needs and individual endeavours. To make this possible, they offer personal loans where customers can use extra funds immediately.
Visit Financial Direct's official page and learn how you can proceed with your application or head over to glimp to view other personal loan options around NZ.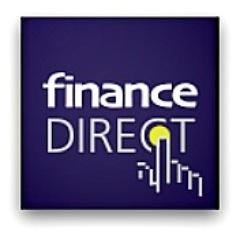 Why choose Finance Direct?
Finance Direct values their customers by giving them only the best financial advice and services through their quality customer support. They're a community-based company that focuses on offering Kiwis the solutions to their daily needs ranging from housing, auto repair, insurance, and other personal obligations. One can secure a loan up to $200,000 which can be useful for different expenses and individual purposes.
100% Online Personal Loan
Finance Direct loans can be accessed using PC, phone and tablet for taking out a loan. They're available for all users, especially for prime borrowers who can take advantage of the best NZ rates in the market. Finance Direct's local support is likewise open for inquiries about the selection of rates.
Fast Loan Processing
Applying for a personal loan with Finance Direct takes only a day to be approved. Once you submit your application, their administration team will verify your profile subject to their criteria, and contact you within 24 hours.
Flexible repayments
Finance Direct can make repayments more manageable and straightforward according to the amount you need or borrowed. They'll check your work status, credit history, financial capacity and security to decide which repayment terms and schedule can best fit your needs.
FAQs about Finance Direct