Debt Consolidation Loans NZ
If you're looking to make the process of paying off multiple debts easier, a debt consolidation loan may be the perfect option for you. Simply put, debt consolidation is where you take out another loan that is then used to pay off all of your debts together. The benefit of this is that you only have to pay off one loan, rather than splitting your payments across multiple dividends.
Debt consolidation loans also takes off the pressure of keeping up with multiple deadlines. This makes it easier for you to pay your bills on time, making the whole repayment process less stressful. However, do take note that this does not decrease your debt.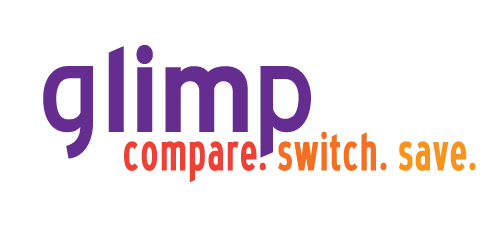 Compare debt consolidation loans in NZ
At glimp, we make it easy for you to find the best provider for your debt consolidation needs. Whether you're looking to get a policy from ANZ, Westpac, ASB or another bank, you can easily compare their terms and find your preferred contract in just a few minutes!
Compare with glimp
With so many different loan options in New Zealand, it can be difficult to pin down exactly where to begin. Many of these companies offer competitive options, making it even more time-consuming to figure out which debt consolidation loans will work best.
Fortunately, glimp has already done the hard work and research, in order to narrow down the possibilities and leave you with just the relevant options. Best of all, it's free to compare!
Simply provide us with a few details about what you need, and our tool will bring up a list of all the providers that match your specifications, saving you a significant amount of research time. You can find all sorts of policies when you compare debt consolidation loans with glimp.
Why compare with glimp?
We save you time & money
Easily compare debt consolidation loans, rates, features, and benefits. Find the best results in just a matter of minutes.
Best place to compare debt consolidation policies
Thousands of Kiwis have already made the switch and used our services for their loan needs. We'll help you with your debt consolidation plans too!
Compare loan policies for free
glimp is 100% free! You pay us nothing regardless of which provider you switch to or choose.
They talk about us
We've been mentioned by various news outlets such as stuff, nzherald, Solarcity, Truenet, nbr, and many more.

Debt consolidation loans FAQ
Still have questions regarding debt consolidation? We've gathered some of the most common inquiries encountered when dealing with this type of loan.
Can I get fast debt consolidation loans with bad credit?
Some lenders do provide debt consolidation loans, even if you have bad credit. To do this, they would need to evaluate a host of factors, aside from your credit score, in order to determine whether you're eligible or not. To help with the process, you would need to take action as well, such as directing all non-essential funds to paying off your outstanding debt.
What are the pros and cons of taking out a debt consolidation loan?
Debt consolidation can be very beneficial if your final consolidated debt has a lower monthly payment or interest rate than what you're currently paying. While this does make it easy to keep track of all the payments you need to make, do note that the payment period will usually be much longer, which could indeed result in more interest paid over time.
How many debts can be consolidated into this loan?
You can consolidate as many as you want, so long as the final amount is covered by the maximum amount your lender is willing to let you borrow.
What are the alternatives to debt consolidation?
You can opt for debt settlement where you only pay your creditors a fraction of the outstanding debt to satisfy the account, provided you can afford to make consistent large payments over a period of time. Also, you can choose to pay off your debts yourself by having a plan in place to help you keep track of the specifics.