SBS Bank Mortgage
SBS Bank is a member-owned New Zealand bank with over 150 years of financing experience. As member-owned, they put Kiwis at the heart of everything they do, from home loans to investing, and from insurance to credit cards. They're experts in offering Kiwi-centered home loans since 1869, making them your best choice for acquiring your own home.
SBS home loans are flexible, letting you do more with your dream home. You can buy your first home, upgrade your current home for your growing family, or grow your wealth through residential property investment. SBS mortgage rates are competitive and personalised. Use the SBS mortgage calculator to get an overview of estimated payments when you borrow a specific amount.
Compare SBS Bank mortgage rates from other NZ deals and find out if an SBS home loan can suit you the best!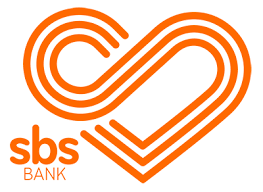 Why get a home loan from SBS Bank?
SBS mortgage rates are favorable for first-time home buyers. You can get help on your deposit from your KiwiSaver (SBS Bank also has a KiwiSaver scheme!) and KiwiSaver First Home Grant. Flexible options also await Kiwis to make it easier to buy a new home. When relocating and selling your old home, the home loan goes with you. You simply change the security from the old home to the new one you plan on buying.
You can also make additional repayments whenever you have extra cash. Lump sum payments are always welcome. The SBS mortgage calculator is always available for you to access. If you need to borrow more, just keep your security in place and you can top-up your home loan. Having financial difficulties? Take a break from your repayments up to three months or restructure your loan to Interest Only.
If you're still shopping around, you can get a pre-approval so you can focus on looking for your new home.
Help in budget planning
SBS Bank can help you plan the budget for your home, whether you're renovating or building a new home. Their specialists can get involved in the planning phase and can help you identify the costs. Along with your loan application, you can also prepare and submit the following:
Plans to consent level
Builder's quote (fixed price)
Overall estimated budget for the project
Estimated project time frame
BS Bank Home Loans NZ - Interest Rates
Residential Home Loan
Repayment stretches up to 30 years with a maximum loan amount that depends on the property's location, type, and valuation. You can choose either a monthly, fortnightly or weekly repayment scheme. An application fee of $250 applies. You can structure your home loan according to your needs and choose the arrangement you want. You can choose either term loans, fixed interest, flexi Loan, floating interest rate, or split between floating and fixed rates.
They offer two types of term loans:
Principal & Interest - Repayments go to the interest and the principal.
Interest Only - Up to a maximum of five years where your payment goes only to the interest, but you need to pay for the loan in full or eventually switch to repaying principal and interest.
Flexi Loan - While staying within your loan limit, you can increase or decrease the amount borrowed.
Fixed interest rate - Your interest rate will remain the same all throughout the duration of the loan.
Floating interest rate - Interest rate and repayments change from time to time, depending on the market. This is suitable if you want freedom in making additional payments when the interest rate goes down.
Split (floating and fixed rate) - A combination of floating and fixed rate where you can borrow on a fixed rate to avoid fluctuations and on a floating rate to easily pay in lump sum whenever the interest rate is favorable.
First Home Loan
Supported by Kāinga Ora - Homes and Communities, the primary goal is to make it easier for Kiwis to get their first home with SBS mortgage rates suited to their needs. You can borrow up to 95% of the property's value and give only a deposit of 5%. This takes a load off your shoulders, and what's more — the application fee is waived! You can use your First Home Loan to buy an existing or new home.
The property must be owner-occupied and should be the only home you own.
Reverse Equity Mortgage
With SBS Unwind Reverse Equity Mortgage Loan ('SBS Unwind'), you don't need to pay off the loan until you permanently move into your new home. Instead of monthly repayments, interest is added to the loan. Minimum loan amount is $5,000 and the property value must be a minimum of $250,000.